Description
SANDS FILMS CLUB SPECIAL SCREENING:
4 April 1968 - 4 April 2018: 50th Anniversary of Martin Luther King's Assassination
Screening of Sidney Lumet 1970's "King, a Filmed Record... Montgomery to Memphis"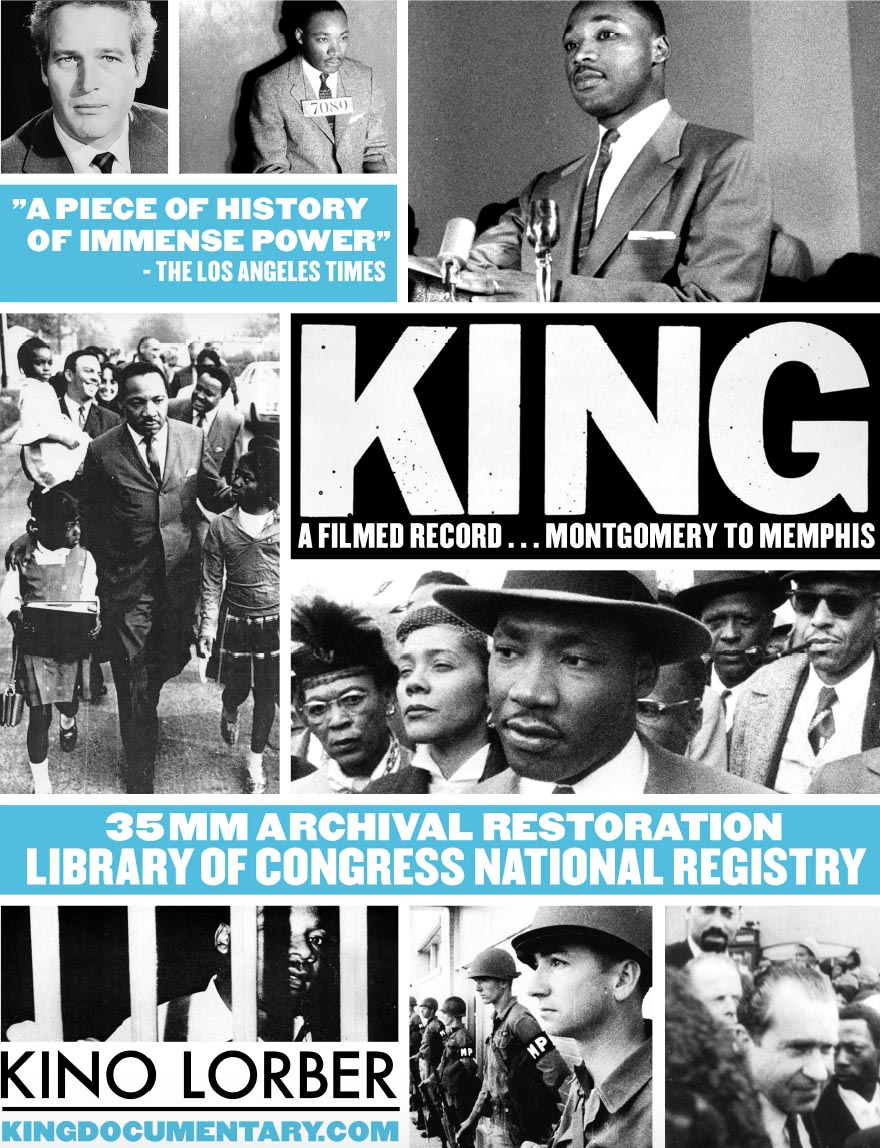 Having tackled every known film subject in his long career, from musicals to murder mysteries, Sidney Lumet tries his hand at documentary in King: A Filmed Record... Montgomery to Memphis. Lumet co-directed and co-produced the film with another Hollywood luminary, Joseph L. Mankiewicz. Beyond selecting appropriate filmclips, Lumet and Mankiewicz directed the bridging sequences, narrated by such friends and admirers of Dr. Martin Luther King as Paul Newman, Joanne Woodward and James Earl Jones. The clips, which trace King's life and accomplishments from the 1955 bus boycott to his 1968 assassination, speak for themselves most eloquently.
---
Please note this film is 3h long
This event is free with a suggested donation of £5 (or more)
Please do not eat in the cinema, please do not use your mobile devises during the talk nor the screening.
Upon leaving the cinema, if you have not done so online, please make a donation towards our running costs and support your club. Thank you!