Kingdom 90 Day Business Planning And Prayer Day , Friday 7th February 2020, Witney

Friday, 7 February 2020 from 09:30 to 15:30 (GMT)
Event Details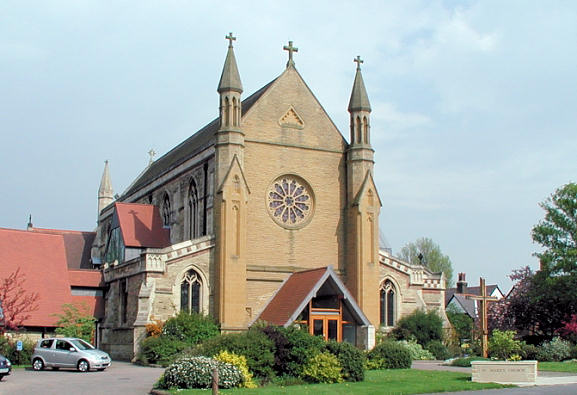 CBL is delighted to partner with Andrew Cussons to offer the Kingdom 90 Day Business Planning in Prayer day in Oxfordshire.
"I got some real clarity on moving my business forward and met some great people.  I would thoroughly recommend a K90 day to anyone in CBL."
Harvey Leach
CBL Board Member
  What should you do differently in your business to improve your results?
The

 first Quarter of 2020 is just around the corner 

! Take time out to reflect , learn, re-focus , realign and re-focus with the help of other Business Owners in an environment of Intercession and prayer. As David Thomson comments : '' These events have doubled my productivity and given me a roadmap of which  steps to take next and shaken me out of ''maintenance mode''. I am now re- energised with my God-inspired Plan ''. Thank you Andrew.I highly recommend these events to everyone in business.
What do you need to do now to set and stay on track with your goals?  Time to adjust and plan not only 

WHAT 

to do, but more importantly learn 

HOW 

to do it.  
How You Will Get better Results In Your Business: Kingdom 90 Day  Business Planning  is your chance to step out of the business and get focused. We'll work with you to map out a winning game plan for the next 90 days. And your plan will be based on Christian values.

With proven strategies and expert training, you will learn  proven strategies to increase profits, work fewer hours and build a winning team. Then, you can adapt  to get your team  working for you.  You will walk away with a clear and succinct week by week action plan to show you exactly what  you need to  do and when you need to do it.

Make your next 90 days in business your best ever and boost  your success for 2020!
5 Reasons that make this event a uniquely powerful experience for you 
1. Based on Christian values , experience a very high level of TRUST in the environment.
2. Includes a personal Spiritual MOT with reflection and action points for you to take forwards
3. Sharing with other business owners your hope, fears, challenges and wins in a SAFE and SUPPORTIVE environment
4. Your  top 3 goals will be prayed over DAILY  for  the following 90 days by our Intercessors, Jeremy and Andrew
5. You will have a written plan to put you way ahead of your competitors with focus, clarity and determination to succeed
7 Benefits For YOU :
1. Build your 90-day plan for your business succes
2. Learn to execute practical strategies to achieve your goals
3. Get energy, focus,clarity  and vision for your business
4. Create a practical step by step, day by day  framework for achieving  results in your business over the next 90 days
5. Be supported,educated,inspired and challenged in a SAFE , SPIRIT-FILLED atmosphere
6. Take advice and counsel
7. Share insights and  Godly wisdom 

Registration, Coffee and Networking starts at 9.00 am and the workshop begins at 9.30 am. We will conclude the day by 3:30 pm, informal networking till 4 pm 
 
Here's how this session fits with the Bible's teachings:
Commit to the Lord whatever you do,and he will establish your plans.
Proverbs 16:3
For I know the plans I have for you, declares the Lord, plans to prosper you and not to harm you, plans to give you hope and a future.
Jeremiah 29:11
May he give you the desire of your heartand make all your plans succeed.
Psalm 20:4
Suppose one of you wants to build a tower. Won't you first sit down and estimate the cost to see if you have enough money to complete it?
Luke 14:28
In their hearts humans plan their course,but the Lord establishes their steps.
Proverbs 16:9
 FAQ
How can I contact the organiser with any questions?
Call/Text : 07801-612-889 
Email : andrewcussons@actioncoach.com
How many people can I bring ?
As many as you like.Investment levels:
Start Up Business Ticket  (1-5 team inc you ) = £129.95 inc VAT for first attendee
Micro Business Ticket (6-20 team,inc you) = £259.31 inc. VAT for up to 2 attendees
Small Business Ticket (21-100 team,inc you ) =  £388.67 inc. VAT for up to 3 attendees
Additional Delegate Ticket (50% Discount) = £65.27 inc VAT per attendee
Financial Challenges but want to attend - Contcat Andrew directly E : andrewcussons@actioncoach.com
CHARITY : Cherished Hearts #1167541 Helping vulnerable women and their children in UK
Refreshments?
Tea and coffee all day, lunch including  sandwiches and cakes.
What time commitment is involved?
Preparation time = 3 hours : Spiritual MOT, Personal LIfe Reflection, Business Review
On the Day = 6 Hours onsite
Personal Follow Through = 2 Hours to finalise Plan
Nearest Car Park?
Alongside the Church , if full plenty of on-street parking
When & Where

Cogges Church Centre
Church Lane
Witney
OX283LA Oxfordshire
United Kingdom


Friday, 7 February 2020 from 09:30 to 15:30 (GMT)
Add to my calendar
Organiser
Yorkshire's Original, pioneering  ActionCOACH, Andrew has been supporting business leaders for over 25 years in the Yorskhire area, and his no no-nonsense practical tips ,based on his experience as a qualified accountant and entrepreneur, will equip you to SEE and ACCEPT your current reality, provide   ''WHAT TO DO''   tools and show you  ''HOW TO DO IT''. You provide your  ''WHY: This is what I Choose '' and a DETERMINATION to GROW and CHANGE for BETTER RESULTS  in your life and your business.Your 90 Day Plan will show your next few steps towards your DREAM..
Andrew's vision for Kingdom 90 Day Business Plans and KIngdom Business Clubs is based on Andrew's  Christian calling to address the needs of some 4.2 million small businesses in UK and the fact that up to 80% never make it past 5 years.The human cost in terms of anxiety, stress, debt, addictions ,family and relationship breakdowns, divorces, are enormous. By providing EDUCATION , KNOWLEDGE,COMMUNITY , members and attendees can  also share ideas and experiences and complete a 90 Day Plan which will be prayed over for 90 days  by our Intercessor. By reconvening every 90 Days we can together raise the bar for everyone and build Kingdom and rebuild lives, familes and communities  thereby giving Hope and a Future.Addditional support provided by Kingdom Business Clubs and Whats App Groups
Others will, in turn be attracted to the transformation they see in members' lives and want to find out more .The Kingdom Business Clubs will signpost new members  to Apla Courses and local churches throughout the UK . Together we will improve people's lives, grow God's Kingdom and be a blessing to our familes, communities,cities  and nations.