Description
On Saturday 18th May, official breakout, grime artist, OMI Trackz and MC Blitz descend on London's Chapel Bar. One night special event in a multi-venue, extravaganza madness. Featuring Live PlayStation(Black ops 3) tournament, Diversity 2017 street dance opening act, rapper Tinchy Stryder, urban spray paint art, free vegetarian food and drink, live DJ instrumentals, short grime films and free merchandise across 6 stages.
Doors open at 6pm. Event closes at 10:30pm
Individual Tickets will need to be shown on the day for entry to the event. Tickets are free to purchase for this event.
Terms & Conditions of Booking
- Approved photo ID will be required to enter. This event is only for those aged 16 & over.
- Entry will not be allowed if tickets are altered, copied, damaged or lost.

- authorization stamps will be issued once you have been accepted into the event.
- If you participated in exclusive grime events you must bring your approved photo ID to participate in exclusive VIP challenges.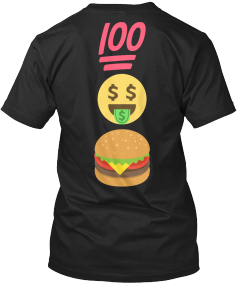 Kingdom Beatz Grime Event. Apparel
£14.09
We partnered with Teespring to create some awesome merchandise for this event. Show your support and look good wearing it. Check it out!