Description
Kingdom Code is a community of Christians who work in the world of technology- whether you are a designer, developer, data analyst, product managers, digital marketer, entrepreneur or something else entirely in tech this is a group for you.
Christians are often portrayed as a bit backward with regard to technology, but is this really the case? On Monday 3rd Febuary we've invited church history lecturer Tom Breimaier to join us. We'll be exploring how technology is on display in history of the church, and how that challenges us to think of where we go, and what we build, from here.
Tom introduces the session: "We'll be considering three main ideas; first, how do we see technology on display in the Bible? Second, we'll look at how the church has incorporated various technological elements into it's work over the past two millennia. Finally, we will consider together where we might go from here."
Join us from 19.00 at GlobeSpace, 140–148 Borough High Street, SE1 1LB.

Tom is a tutor at Spurgeon's College where he lectures in systematic theology and church history. Originally from Cleveland, USA, Tom moved to Edinburgh to complete a PhD in church history. He and his wife, Hannah, are attending Streatham Central Church.
---
This is event is part of the Kingdom Code Think series. As a community of Christians exploring the world of technology we want to be thinking, discussing and exploring how our faith shapes and changes what we do. Find out more at kingdomcode.org.uk.
---
I can't make this event, will there be more?
Absolutely! Sign up to the mailing list or follow Kingdom Code on Twitter to stay in touch.

Have any questions?
Ping us a message on Twitter: @kcodeuk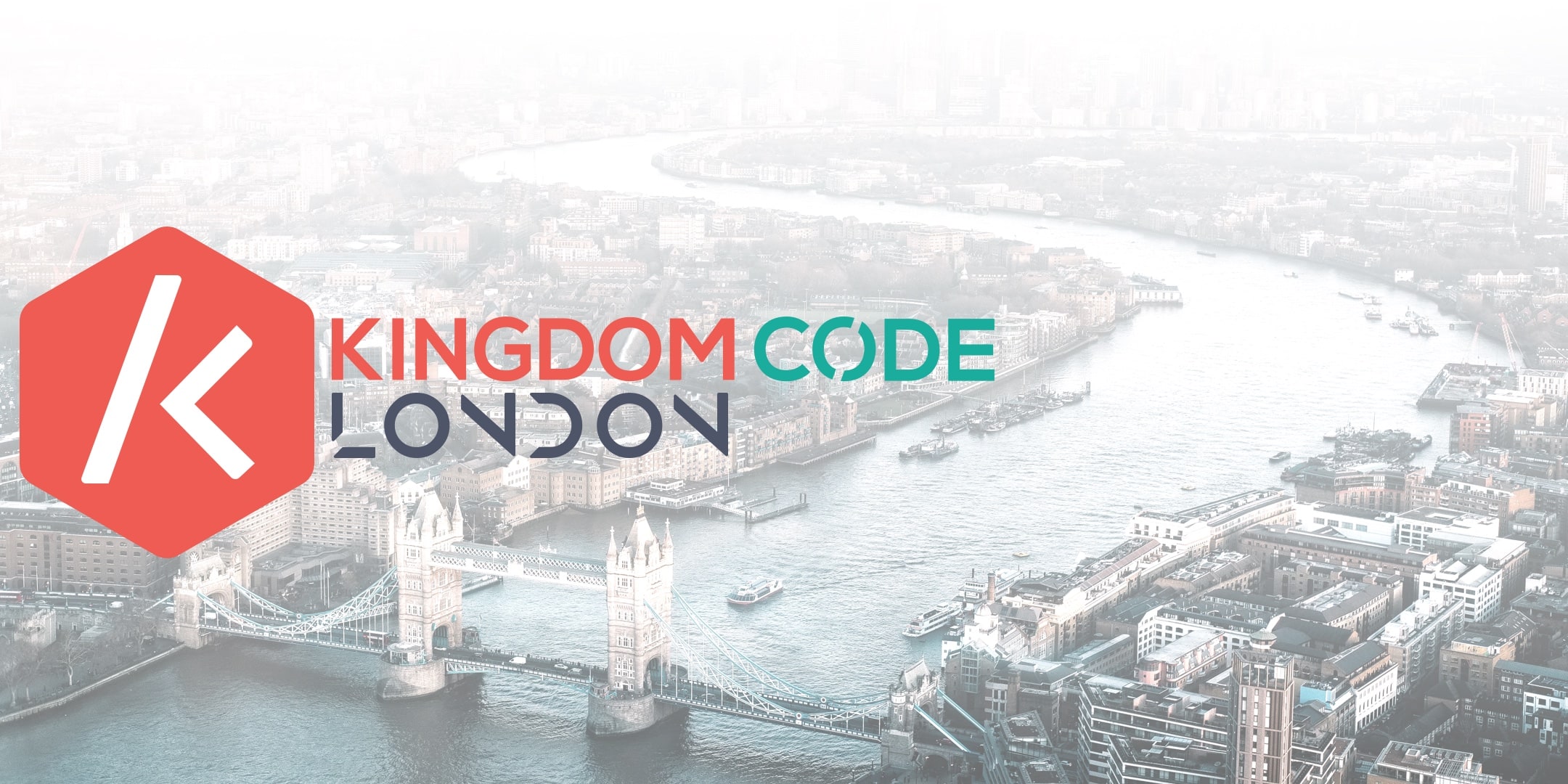 Organiser of Kingdom Code London: Church Through a Tech Lens
Kingdom Code's vision is to draw together and encourage Christians in technology. Whether you are simply passionate about tech, or work in tech: as a designer, developer, data analyst, product managers, digital marketer or entrepreneur  - then this group is for you.
Kingdom Code wants to 'catalyse serendipity' through its events and digitally, creating: new friendships; ideas; opportunities and projects - leading to 'purposeful fellowship' for the glory of Christ.