Description
This month we're going to be joined by Wycliffe Bible Translators. They are going to be sharing about the technology stack that they are using and building to translate the Bible in the langauges which previously haven't had access to it.
Joining us will be Andy and Martin who work in different areas of Wycliffe supporting Bible translation through technology. Andy will be opening with an overview of the IT support/networking issues found in a typical overseas mission assignment in a culture without a written language, let alone a Wi-Fi connection.
Martin will then look at some of the more unique technical problems that can be addressed both here and overseas. What's special about minority language computing? How can you be involved? What are some of the challenges to that involvement? What are some of the possibilities?
There will also be plenty of opportunity to meet other people designing and developing technology. Doors open at 19.00 for drinks and snacks, the talks start at 19.30.
---
Hack day:
We'll also be hosting a hack day on Saturday 20th May where we'll be able to apply our skills to some of the challenges that Wycliffe are working on, including designing a tool to help aid someone with their first interaction with the Bible - Find out more.
---
About Andy and Martin:
After working in the electronics industry for 20 years Andy joined Wycliffe Bible Translators and worked in East Africa for several years He returned to the UK to a network and general IT support role. He still returns to Africa when he can where he specialises if fibre optic networks for lightning protection. Other specialisms include microwave antennas, server systems, and IT hardware in general.
Martin has worked in industry as an electronics engineer, then joined SIL's Non-Roman Script Initiative, around 20 years ago, to work on supporting complex minority scripts on computer. Martin concentrates on the scripts of Southeast Asia, but is also heavily involved in the underlying technologies involved. He has long experience working with minority language text, particularly scripture.
---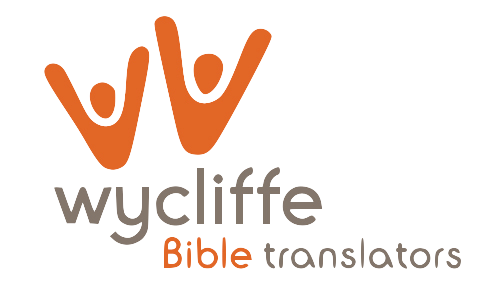 Wycliffe Bible Translators believe that the Bible is the best way for people to come to know and understand who God is. Our vision is that by working with churches, organisations and individuals from around the world all people will have access to God's word in a language that they truly understand.
---
FAQs
What are my transport options for getting to and from the event?
The venue is 4 minutes walk from London Bridge train station
How are you funding this event?
Kingdom Code meetups are run off donations made through these events. We endevour to keep all the meetups free so that anyone can attend.
Where can I find out more about Kingdom Code?
You can follow us on Twitter or Facebook, or if you want to be in the know first, you can sign up to our newsletter.