Description
Every Kingdom has principles that citizens must follow and the Kingdom of God is a constitution we entre therefore we must be aware of the Principles that govern it. Are you ready to build your understanding by gaining the knowledge that has changed many peoples lives? Then register now and come to this one day intenisve seminar that will elevate you to a new level of your life and relationship with the Lord. Come with the mind for change, growth and development and we trust you will not be disappointed.
What to expect on the day
Breakfast, Lunch and Afternoon Tea
Testimonies
and much more.
We are so exicted to be coming to Birmingham and share the goodnews.
HOST AND SPEAKER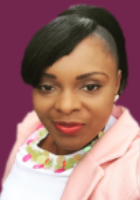 Latoya Lyons - A christian woman who has a mandate to Teach, Equip and Empower others with the Principles of God. She is an Entrepreneur, Mother, Wife, writer and author of YOU ARE VICTORIOUS and a minister of the gospel. Her mission is to help others step into their victorious lives and grow in their purpose.
We look forward to meeting you all and imparting in you the greatness that is within us by changing and impacting one life at a time.
You are Victorious..