Description
"so that we may no longer be children, tossed to and fro by the waves and carried about by every wind of doctrine, by human cunning, by craftiness in deceitful schemes". [Eph 4 v 14]
"Of the increase of his government and peace there will be no end. He will reign on David's throne and over his kingdom, establishing and upholding it with justice and righteousness from that time on and forever. The zeal of the LORD Almighty will accomplish this".
Kingdomsphere is a gathering aimed at briging exponential growth and upgarde through encontering God's presence. For 4 Sunday nights GN Church will be gathering in Leicester to facilitate the atmosphere of God's kingdom. It is God's desire that the body grows up into to Christ in all things. There is such urgency in the spirit regarding us meeting God at the level where he is operating. The gatherings will be liberating, enlightening and empowering. It will be church usual. Come worship, come learn and come encounter the kingdom.
Kindly register for each sunday you will be attending.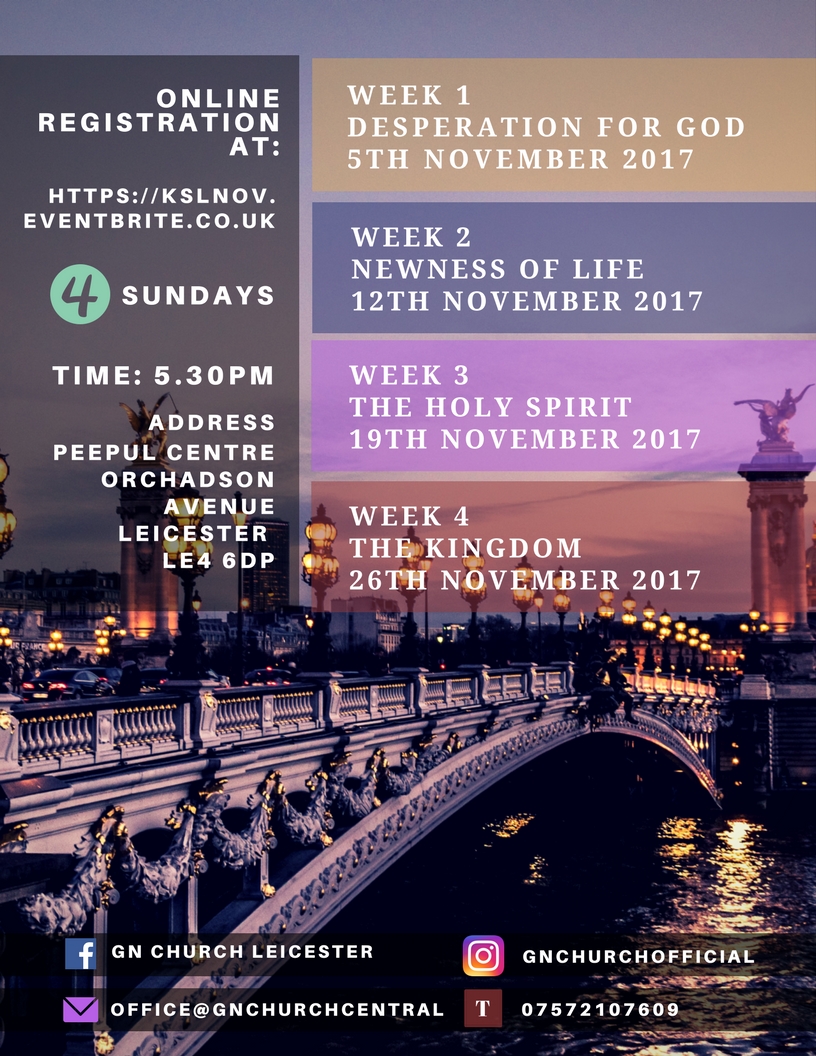 Kindly dowmload the conference brohure on the link below: