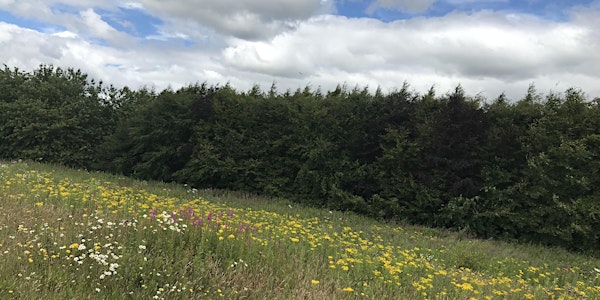 Kinghorn Community Land Association (KCLA) General Meeting
General Meeting followed by a talk on 'Planting at the Wild Meadow Eco Cemetery will Create a Place that Remembers the Past, for the Future'
About this event
Kinghorn Community Land Association's (KCLA) General Meeting is taking place on Thursday 7th October at 7.30pm, virtually via Zoom.
The meeting will update members on our work and consider two Special Resolutions.
We were really looking forward to holding a face to face meeting with our members but due to the rise in COVID-19 cases we feel that the safest option is to hold the meeting online via Zoom. Apologies to those who can't join us via this method, but we are happy to deliver the papers to you and provide an update you after the meeting.
The Special Resolutions we wish to be considered are to enable online meetings and electronic communications as due to the coronavirus pandemic, along with everyone else, we have been unable to meet in person. The charity regulator OSCR, the Office of the Scottish Charity Regulator, requires all charities to ensure that their governing document permits virtual meetings.
In order to comply the committee wish to change Kinghorn Community Land Association's Articles of Association to include the words below in italics:
Notice of General Meetings
29 A notice calling a meeting shall specify the time and place of the meeting and if it is to be held virtually or face to face and a)indicate the general nature of the business to be dealt with at the meeting.
Application for Membership
16 Any person or organisation who wishes to become a member must complete a written or electronic application.
The General Meeting will be immediately followed by a talk by Simon Jones, local horticulturalist and KCLA advisor on How Planting on the Wild Meadow Eco Cemetery will Create a Place that Remembers the Past, for the Future.
To join the General Meeting please book via Eventbrite or email info.kcla@gmail.com and we will send you a link.
We look forward to welcoming you to the General Meeting online on the 7th October.