Kings & Queens Book Signing & Discussion Event @ Chestnuts Community Centre
Description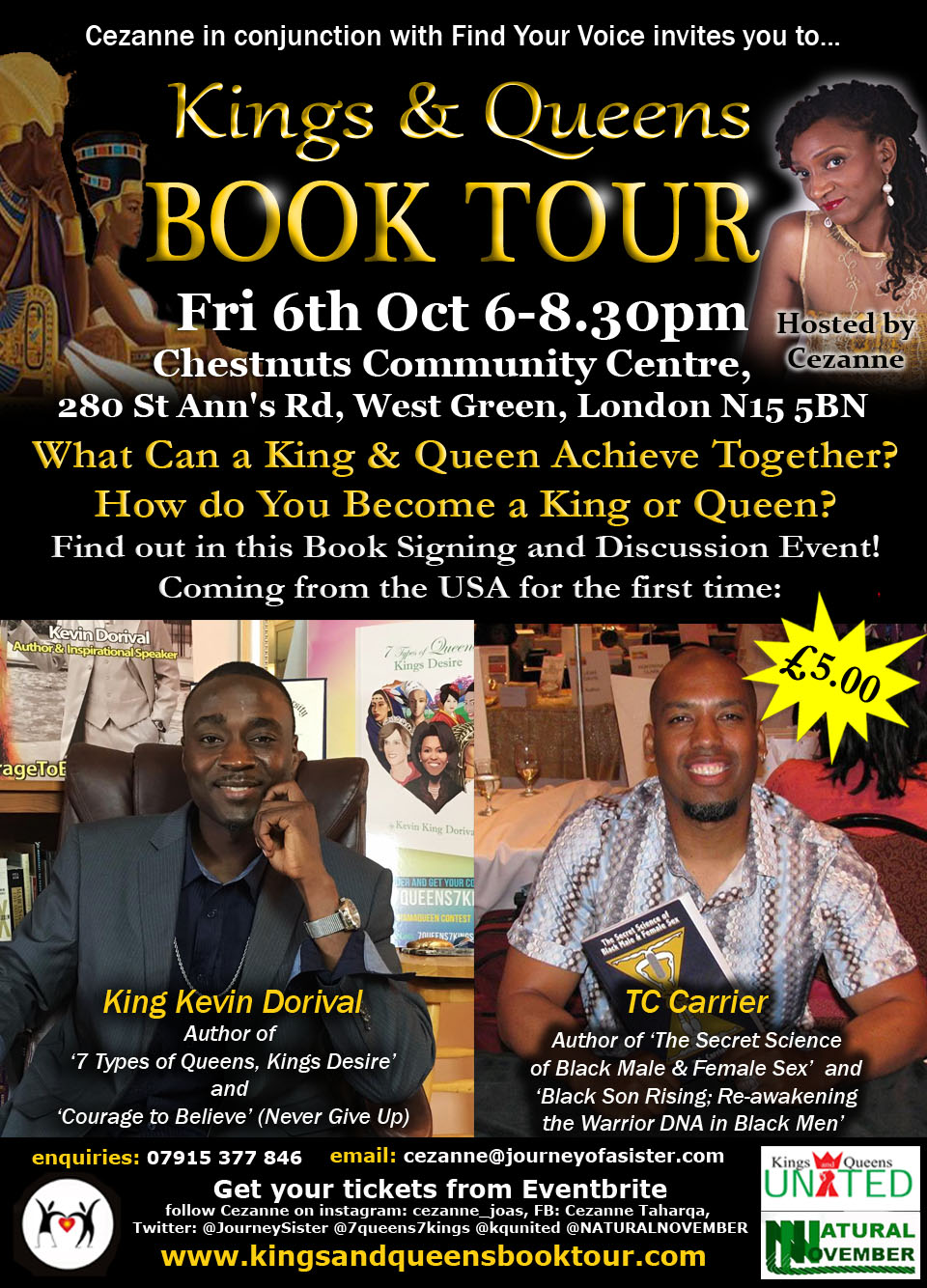 This is the 6th day of the Kings and Queens Book Tour, where we will be discussing what it actually means to be a King or a Queen, and how you can become one (if you're not one already). Our ancestors built great civilisations, and we have the knowledge buried in our DNA. How do we access our greatness? Are we stronger when we unite? Is there a secret power in the Black Woman and Man when we come together in a high state of consciousness? Come and discuss!
I've invited two authors from the USA to take part in this book tour; TC Carrier, author of The Secret Science of Black Male and Female Sex and King Kevin Dorival, author of '7 Types of Queens, Kings Desire'.
My own Self-help novel 'Journey of a Sister' will also be on sale on the night for just £5.00 (Half Price). Order their books online, and read in advance so you can join in the discussion!
Tickets for this event are only £5.00, don't miss it!
..