Description
** Owing to advanced security, ticket sales to this event are now closed **
Everybody knows and loves King's Troop, Royal Horse Artillery. Instantly recognisable with its gleaming horse-drawn WW1 13-pounders and its superbly turned-out gunners, The Troop provides precision gun salutes at the big royal occasions throughout the year.
The Troop acts as Her Majesty's Ceremonial Battery and is an integral part of the Household Division. It has over 100 horses. Although its function is primarily ceremonial, all its personnel are combat-trained for active service. Raised in 1946 by King George VI, the current troop nonetheless dates its lineage back to 1793 and the Napoleonic Wars.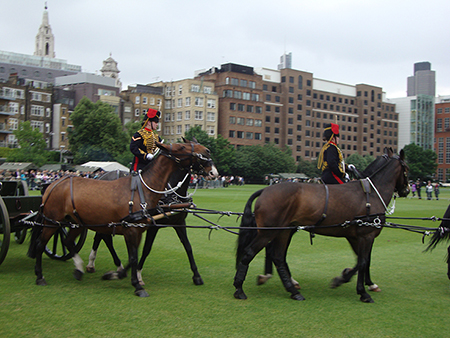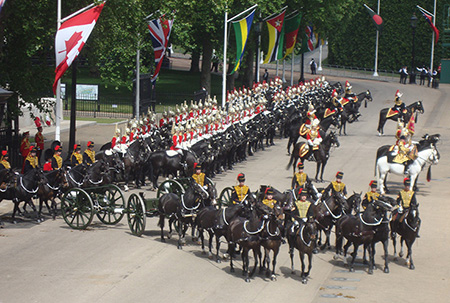 A few years ago, The Troop moved from its original home in St John's Wood to Woolwich, traditional home of the Royal Artillery, which in turn had moved away to a new HQ in Larkhill.

We'll meet at Woolwich Arsenal station (DLR) between 08:30 and 08:45, then take a short walk to the barracks to begin our event. Our visit begins with watching the "Draught Parade", followed by an in-depth tour of the barracks, stables and guns. Approximate tour time is 3 to 3.5 hours with a short break in the middle.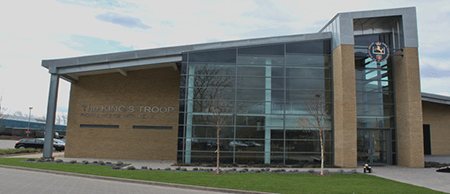 Our tour leader will be Sgt Anthony Lees or possibly the Regimental Provost, TBA.

Ticket prices contribute to a military-related charity, TBA.

London Historians Members only.