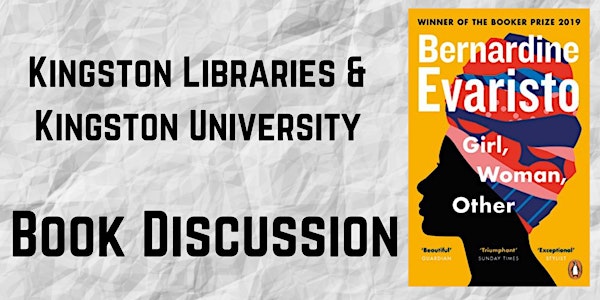 Kingston University Reading Group: Girl, Woman, Other
This reading group discussion wwill focus on Girl, Woman, Other by Bernardine Evaristo and will take place on Wednesday 11th February
About this event
The Kingston University Reading Group and Kingston Libraries will be running a series of events for staff and students at the University and for members of our local community.
This reading group discussion wwill focus on Girl, Woman, Other by Bernardine Evaristo and will take place on Wednesday 11th February, 5-6.30pm.
You can borrow the book at Kingston Public Libraries or download it as an ebook if you have a Kingston Libraries Card.
https://llc.ent.sirsidynix.net.uk/client/en_GB/kingston