KINOFILM: Made in Manchester 2(Greater Manchester Shorts)
Kinofilm presents Made In. Manchester (Greater Manchester Shorts 2)
About this event
A special programme of films made in Greater Manchester showcasing the best local Filmmakers. Including
Made in Manchester Programme 2 (Greater Manchester Shorts)
My Boy
Dir: Oliver Hobson, Prod/Writ: Oliver Devoti (2020, 4 mins)
Cast: Oliver Devoti. Dylan Morris, Millie Devoti
A loving pair of devoted parents have separated; life can pull even the closest people apart. This is a snapshot of parenting from a broken home. The first micro-short from emerging independent filmmakers and production company, Part Luck Productions.
Her My Voice
Dir/Prod/Writ: Aneel Ahmad, (2021, 7 mins)
Cast: Khalida, Ghulam Hussein
A short Documentary/drama based in the little known world of a dancing woman. Set in the vibrant city of Lahore, the film tells the emotional story of Komal/ A deaf mute transgender, as she reconnects with her father after he suddenly falls ill leading to a stroke.
Beast of Burden
Dir/Prod/Writ: Christopher Deakin, Co-prods: Neal McAndrew, Alex Coleborn (2021, 13 mins)
Conor, a young footballer is going from trial to trial desperately in search of his break. When he has a chance encounter with a girl called Maya his whole world view is thrown into doubt when she tells him to give up.
Thirteen Years
Dir/Prod/Writ: Steven Hoskinson, Co-Prod: Pete Smith (2021, 14 mins).
The story of a struggling journalist whose integrity is tested when an old friend offers him a job
Pace
Dir: Danny B Miller, Wri: Daniel Jillings (2021, 15 mins) Cast: Shiobhan Finnera, Faye McKeever, Daniel Jillings
Based on a true event. Jason Steele, an expectant father throws a gender reveal party with his partner, Emma. The party is in full swing and everyone is in high spirits. Until a few alcohol-infused moments of tension between Ben and Rick mean the party starts to get out of hand. What happens next will haunt Jason and his family for the rest of their lives.
Pavement
Dir/Wri: Jason Wingard, Prod: Hannah Stevenson (2020, 11mins)
A homeless man wakes up and the pavement has grown over his legs. The worse people treat him the more he sinks into the ground. Only one person is sympathetic to his plight but will her empathy alone be enough to save him?
Lead Belly
Dir: Sean Glynn, Prod: Rebecca-Clare Evans & Jamie Lomas, Wri: Ian Armer & Amanda Webster. Cast includes: Jamie Lomas & Jacob Roberts (Hollyoaks), and Sammy Winward & Anthony Quinlan (Emmerdale).
​​Lead Belly, shot in Manchester and Liverpool, has been taking the festival circuit by storm winning 'Most Influential' film at HorseTooth International Film Festival in America.
Homeless ex-soldier Mark has PTSD and is haunted by tragedy from his time in combat, causing chaos for ex-wife Emma. When Mark goes missing, Emma is desperate to find him and help Mark fight his demons.
Baba
Dir/Wri: Adam Ali & Sam Arbor, Prod: Hannah Stevenson (2021, 17 mins). With: Adam Ali, Colette Dalal Tchantcho, Elysia Kozinos, Ali Gadema.
An unexpected discovery forces queer Libyan teenager 'Britannia' to question whether to stay or flee his beloved homeland. "Britannia" gets an interview at the British embassy and comes one step closer to his childhood dream of setting foot on Manchester's Canal Street, the pulsing queer centre of the world.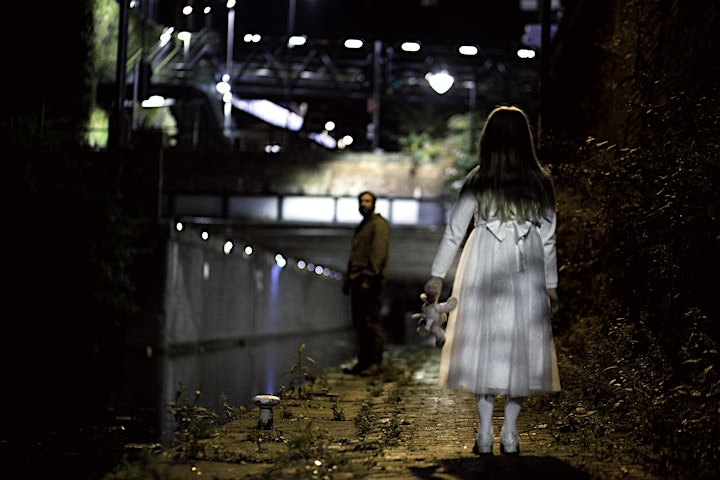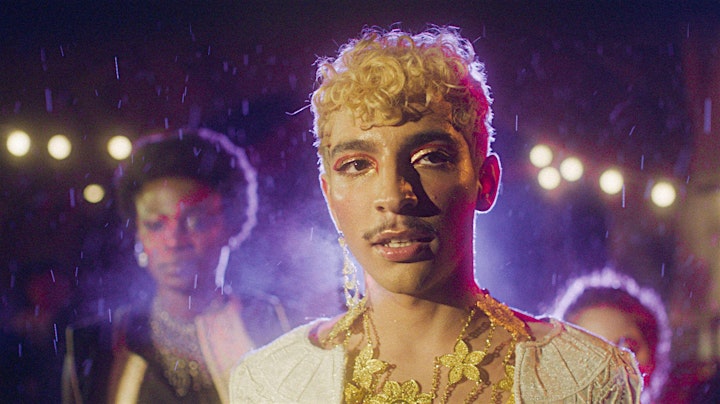 Organiser of KINOFILM: Made in Manchester 2(Greater Manchester Shorts)
TICKETS AVAILABLE ON LINE FROM 6th October
Check the web site or our Social Media for news.
Kinofilm™ has a unique reputation for showcasing the best short films and debut features from around the world and is  renowned for seeking out diverse, challenging and groundbreaking new films. The festival maintains a high standard with many European & International award-winning shorts featured in the Festival. It includes special programmes in low/no budget shorts, North West Shorts, British Shorts, European Shorts, International Panorama, Kino Exposed (student and youth shorts), and Kino Animation, giving new and emerging filmmakers the opportunity to have their work screened alongside that of critically acclaimed, established short filmmakers. The festival screens new debut features by filmmakers that have made the transition from short film to feature or have entered the feature industry from other creative platforms, such as music video, commercials, TV drama or Theatre.
We continue to produce regular events throughout the year and following Part 1 of the Covid postponed 2020 festival which was presented online in May and in our pop-up live festival in August, we are now proud to present our next event, part 2 of the the 2020 Covid postponed event freshly curated as the Kino British Shorts Festival taking place 19th - 26th October 2021 - celebrating 25 years of Kinofilm Manchester. 
Programme and ticket sales to be announced shortly - watch this space. Check back for full details on 1st OCTOBER. when tickets will be released.
Kinofilm Festival is organised and produced by Manchester International Film Festival©