Description
YOU DONT HAVE TO BE A MUM TO COME DRINK WINE WITH US!!
Fancy a night of wine tasting?
Fancy a Friday night out out?
Fancy hanging with other WINE lovers?!
Join the Trouble Lounge Girls and Welcome the wonderful Helen McGinn aka The Knackered Mothers Wine Club to Bath & the Lounge!
Get the party started with us on Friday 24th November, 7:30-9:30 at the brand spanking new space at Number Three hair salon. Its a goodie. Taste (drink) wine, chat to Helen, grab tips and ask for advice on the best supermarket wines for the festive season. There will be cheese to nibble and all the usal Trouble Lounge FUN!
Limited places for this one guys and gals so be quick!
Sarah & Kate x x
Ticket includes wine & cheese :o)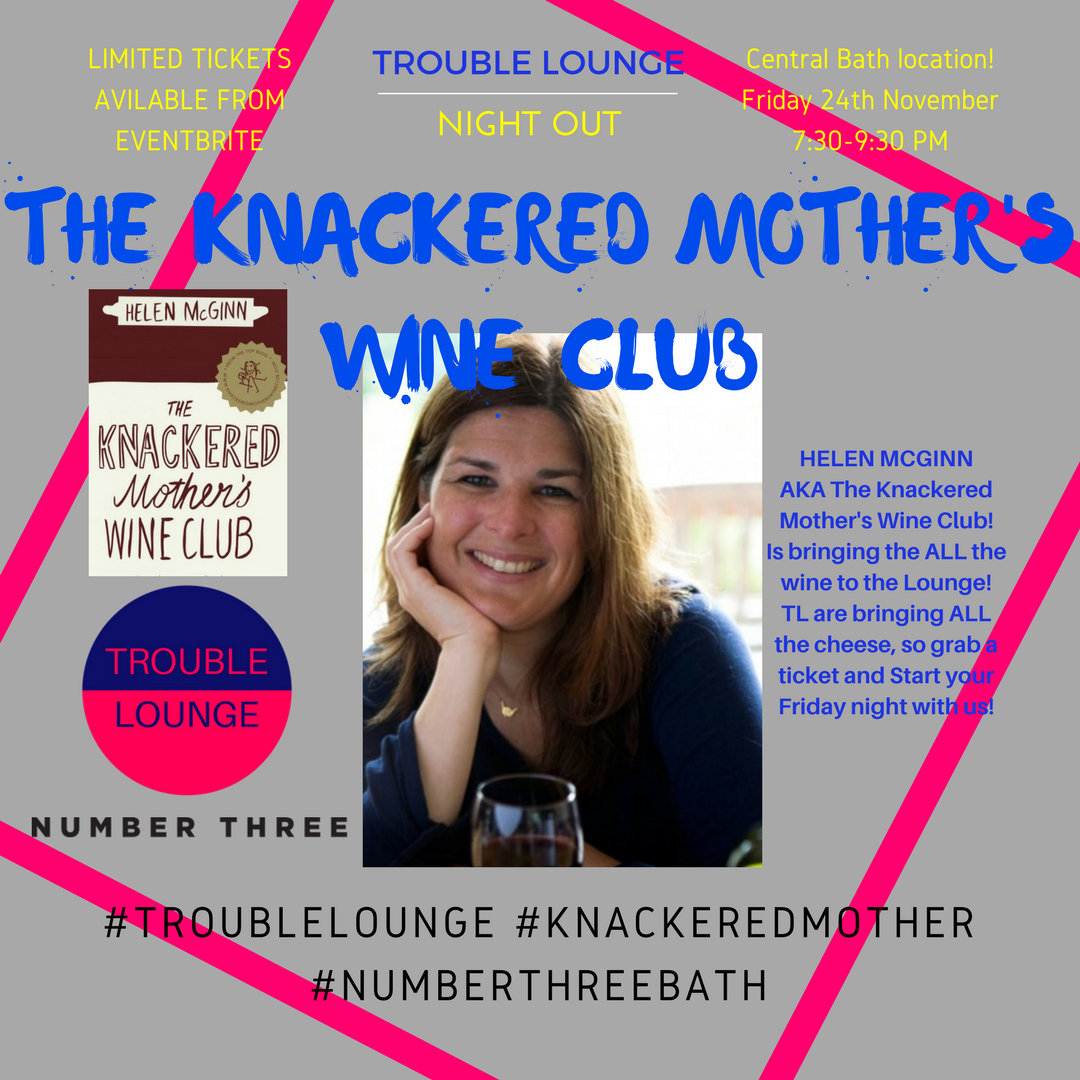 #troublelounge #knackeredmotherswineclub #numberthreebath #eventsinbath #nightout #wine #cheese #fun #loungelovers #knackeredmother #knackeredfather #parentingthewineouttalife