Watch the latest Knauf How To Airless 'Step-by-Step' Video as part of the Trade Decorator Festival with live Q&A.
About this event
Watch the latest Knauf How To Airless 'Step-by-Step' Video as part of the Trade Decorator Festival at 4.00pm on Tuesday 5th October.
Join Chris Lee and Clive Reeves for an introduction to Knauf Airless Finishes – the modern alternative to traditional plaster for internal finishing of walls and ceilings.
Join us live to find out how you could win free training in spray plaster application worth £240 and 1 weeks free machine hire when you start your first project.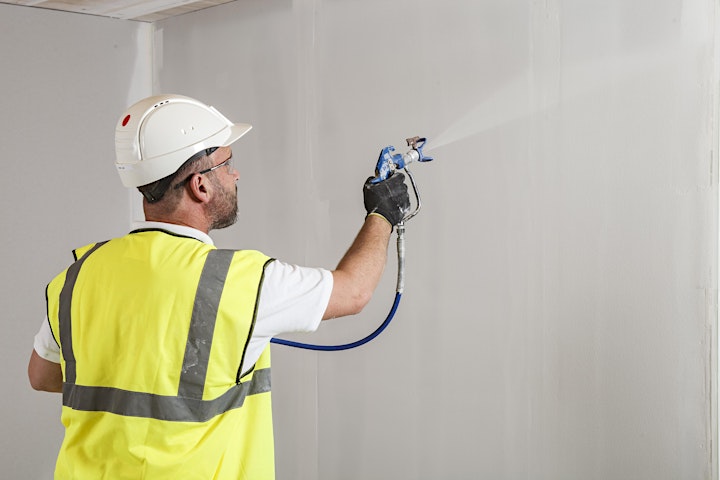 Knauf Airless Finishes are ready-mixed and spray-applied with an airless piston pump, and offer an opportunity for painters and decorators to be the sole finishing trade on site.
It is a fast, clean and simple application process, with no pre-mixing of the products, reduced drying times compared to traditional plaster; using Knauf Airless Finishes means that decoration can start earlier on site, typically after just 24-48hours. Furthermore, snagging issues are greatly reduced as the product provides a consistent flat finish. Environmentally, up to 65% less water is used compared to powder products and waste material is less than 1%, being manufactured from calcium carbonates (crushed marble) it is not affected by high gypsum disposal costs.
Using the product is straightforward and does not take years to master. Knauf provide full training in the application process and provide ongoing site support for when you are ready to start your project.
Catch you then!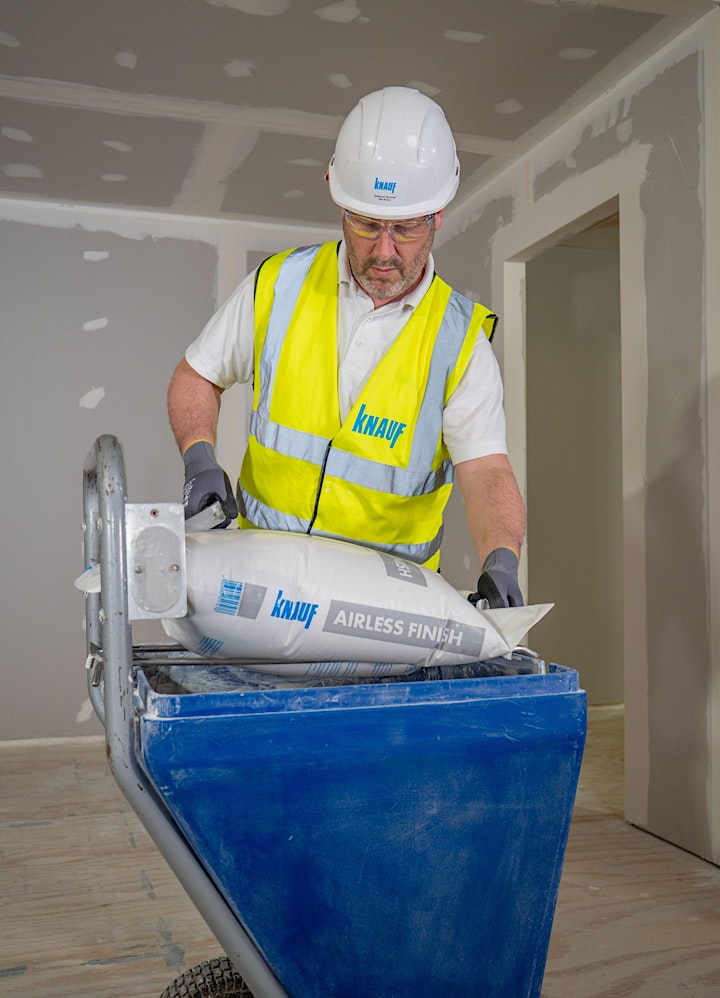 Organiser of Knauf: Airless Spray Finishes Demo
Trade Decorator is an interactive news based site, featuring up to the minute industry and product news for the Professional Painting & Decorating Sector. We feature the most relevant content for the sector and work with manufacturers and stockists to bring you some amazing prizes in our exclusive competitions and special offers in store or online.