Event Information
Location
Haden Hill Park
Haden Hill House
Cradley Heath
B64 7HA
United Kingdom
Knit in Public at Haden Hill Park.
About this event
Take part in this national celebration of knitting in public with Haden Hill House's knitting group, the Natty Knitters. Bring your knitting projects and register at the House.
You'll be knitting in the surrounds of Haden Hill Park within easy reach of the café!
Photo by Fran Wilde
This event is part of Cradley Heath Arts Festival 2019.
The main event day is Saturday 8 June.
There is art, crafts, photography, exhibitions, film, spoken word, music, dance, magic and comedy across four venues around Cradley Heath - Holly Bush Arts Pub, The Art Yard, Cradley Heath Library and Haden Hill Park.
You'll find more information on our free programme on Eventbrite and our website Cradley Heath Creative.
Cradley Heath Arts Festival is supported by Sandwell Council, Multistory's Blast! Festival, MFAA, Dunns Imaging and Jessops at Merry Hill.
#CradleyHeathArtsFestival
Cradley Heath Creative is a group of artists and performers whose aim is to help people discover the arts that are practiced around Cradley Heath and surrounding areas, and at the same time realise their own creative interests. We meet regularly at the Holly Bush Arts Pub.
Look out for our new programme, Oss Box Unbridled, which takes our Oss Box - a horse trailer converted into a mobile arts venue - out and about. Oss Box Unbridled is supported by Arts Council England.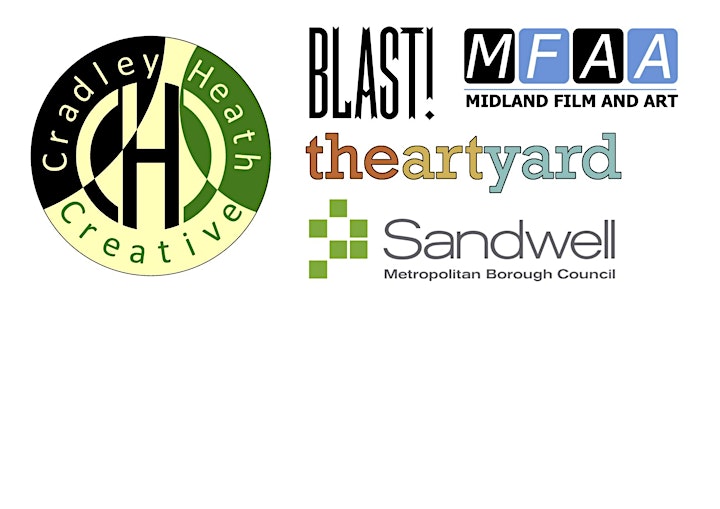 Date and time
Location
Haden Hill Park
Haden Hill House
Cradley Heath
B64 7HA
United Kingdom