tales of southampton knitted together with the story of 'knit the walls' - an evening of knitting, talking, and sharing
About this event
come to ght and join us for an evening celebration of 'knit the walls' – artist sarah filmer will talk about this soft, woollen, community-knitted artwork – how it arose, how it has evolved and how it will move forward. sarah has also invited three southampton residents to share stories of their lives and connections here in the city. we will, of course, knit throughout, and there will be hot and cold refreshments available from the bar.
your speakers for the evening will be:
sarah filmer:
artist, parent, feminist, educator, procrastinator, veterinary surgeon, trustee of @aspacearts - order changes daily
Angela Chicken:
Getting sacked from work after a life-changing pregnancy gave Angela Chicken the opportunity to experience life as a single parent on benefits. Her subsequent education on matters austerity-related – in particular isolation, low income, social housing and benefits prejudice – helped her find her voice as a writer.
Moly Mukherjee Gupta:
Radio presenter, storyteller, traveler & dreamer.Love books, films, music, art, food & Turkish dramas
Crystal Bloomfield:
Artist, Feminist, Reader, Student, Empath, Optimist,
photo credits: luke shears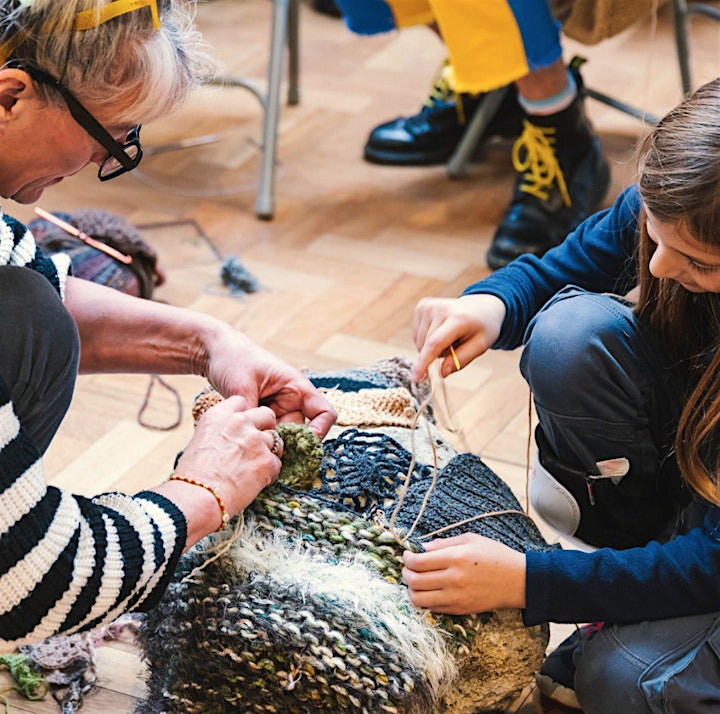 Organiser of knit the walls - past, present, future
sarah filmer is an artist whose work relates to the various roles she embodies: mother, vet, feminist, educator, researcher and person in the world.
the outcomes take on various forms and regular features include: feminism, death and knitting. sometimes, there are images: still, drawn or moving. often, there are others: people, artists and family. often there are animals. always, there are questions. http://www.sarahfilmer.com/