About this Event
Whether you're new to knitting, or if you'd like a refresher, this class is the perfect way to learn with others from the comfort of home.
You'll learn the foundations of knitting and basic techniques, including:
How to make a slip knot and cast-on
Knit stitch
How to cast-off
If you get more confident during the class, you may also be introduced to other stitches, such as purl stitch, stocking stitch, rib stitch and moss stitch.
The class will use clear camera angles and friendly encouragement throughout to help you get the most out of the session. After the class, you will receive a step-by-step PDF guide that illustrates what you have learned, so you can carry on knitting!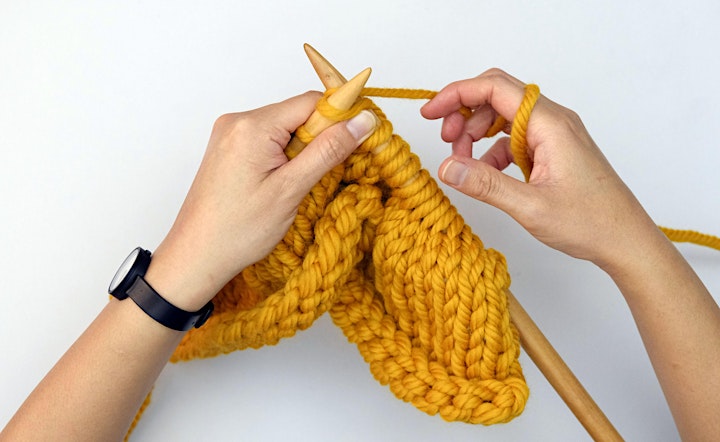 What you will need
A computer/laptop with a working camera and internet connection
A pair of knitting needles
A ball of yarn
A notebook and pen (optional)
This class will be delivered on Zoom, and joining instructions will be emailed to participants just before the class begins.
Don't own any needles or yarn? Our friends at Stitch & Story offer a range of yarns and bamboo needles, and guests of this class can receive a special 15% discount on orders. The discount code will be included in the confirmation email upon booking for this Eventbrite class (Please note: there is a lead time of 3-5 working days for delivery by Stitch & Story).
Knitting for Beginners x Walworth Living Room
I'm delighted to offer this class in collaboration with Pembroke House as part of their ongoing offer at the Walworth Living Room to work with the local community during the COVID-19 crisis through activities streamed online.
Walworth Living Room is a new space for the Walworth community in South London that's open to everyone. It's a place for eating, learning, playing, working, sharing a cuppa, and getting to know your neighbours.