Knitting in Wartime

Friday, 27 March 2015 from 10:00 to 15:00 (GMT)
Event Details
During the First World War it is said that Herbert Kitchener, British Secretary of State for War, prompted the invention of a special graft for socks to prevent chafing. It came to be known as 'the Kitchener Stitch'.
This study day focuses on the relationship between knitting and wartime. We are all familiar with the image of women on the home front knitting socks for the troops but knitting encompassed much more than a symbol of the woman waiting at home for her man: Knitting as propaganda, knitting as fashion, knitting as therapy, knitting as a reminder of home, knitting as survival.
Drop in to hear our speakers, browse the Glasgow Women's Library historic knitting pattern collection, find out more about knitting in wartime from the Crimea to Afghanistan.
Speakers include:
Jane Tynan (Central St Martins): 'Comforting Body and Soul: Knitting in First World War Britain'

Joyce Meader ('The Historic Knit'): 'Knitted Comforts from Crimea to the Modern Day'

Maggie Andrews (University of Worcester): '"Men went to war and women knitted" : domesticity and  crafts on the Home Front in Britain'

Barbara Smith (Knitting and Crochet Guild): 'Useful Work for Anxious Fingers - Knitting & Crochet in the First World War'
http://knithistory.academicblogs.co.uk/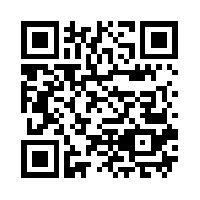 When & Where

The Lighthouse
11 Mitchell Lane
G1 3NU Glasgow
United Kingdom


Friday, 27 March 2015 from 10:00 to 15:00 (GMT)
Add to my calendar
Organiser
School of Humanities PGR Administrator