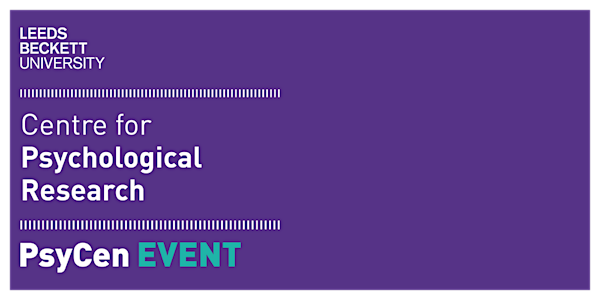 Knitting the Network: Sharing knowledge about gender, sexualities and menta
Gender and Sexualities Programme, PsyCen, Leeds Beckett University
About this event
Knitting the Network: Sharing knowledge about gender, sexualities and mental health in Leeds
About the event:
Knitting the Network aims to develop connections between research, practice and lived experience, with a focus on how our mental health intersects with gender and sexuality. We are open to a broad range of interpretations on the topic and we are keen to listen to your views on the issues relating to how gender and sexuality impact on the mental health of diverse groups. This event is an opportunity to collaborate on research projects or service evaluation with the university, as well as to network with like-minded organisations in Leeds.
The morning will be focused on introductions and generating awareness of what organisations exist in Leeds. After lunch, the focus will shift to project design, with a talk on funding from the research office at Leeds Beckett and a chance to develop ideas for potential collaborative projects alongside staff, research students and other organisations.
About us:
We are a group of staff and research students within the Gender and Sexualities Programme, part of the Psychology Department at Leeds Beckett University. For further information about staff and their research interests please visit https://www.leedsbeckett.ac.uk/leeds-school-of-social-sciences/research/centre-for-psychological-research-psycen/genders-and-sexualities/
Programme for the day (subject to change):
10.00: Refreshments available
10.30: Welcome from Tamara, Katy and Marion (including an overview of the Genders & Sexualities Programme and the activities and interests of members)
11.00: Shorts talks from organisations
12.00: Break
12.15: Shorts talks from organisations 2
13.15: Lunch/networking
14.15: Talk on funding research projects
14.30: Project design workshop (in groups)
15.15: Feedback from groups
15.45: Evaluation
16.00: Close
Organiser of Knitting the Network: Sharing knowledge about gender, sexualities and menta
Our work showcases diverse methodologies, from psychometric and experimental designs to qualitative and critical psychology approaches, to advance knowledge across different branches of psychological science, from social and community psychology to cognitive neuroscience and biological psychology.
Get in touch psycen@leedsbeckett.ac.uk