Event Information
Location
Newspeak House
133 Bethnal Green Road
London
E2 7DG
United Kingdom
Knock Down The House: A FREE screening, organised by Rally & Jo Kerr Consults
About this event
We (Rally & Jo Kerr Consults) are so excited to put on this screening of Knock Down The House.
The film will take us behind the scenes as four determined women, including Alexandria Ocasio-Cortez (AOC to her friends), challenge big money politics in the 2018 race for Congress. We all know some of the story. This film will tell us the whole story and it's guaranteed to move you, inspire you and maybe make you cry.
We're organising this free screening with the amazing support of Newspeak House (THANK YOU!). It really is a great venue and if you want to hire the space - I'm sure they'd love to chat.
We're expecting a great crowd of general troublemakers from all sorts of amazing organisations. So don't delay. Book today.
From the conversations we've already had, we know that demand for these tickets is going to be high. So please please please let us know if you book but then can't make it. There will be loads of people who would want to take your seat.
We will provide popcorn and time for chat. You should bring something to drink.
See you on the 13th.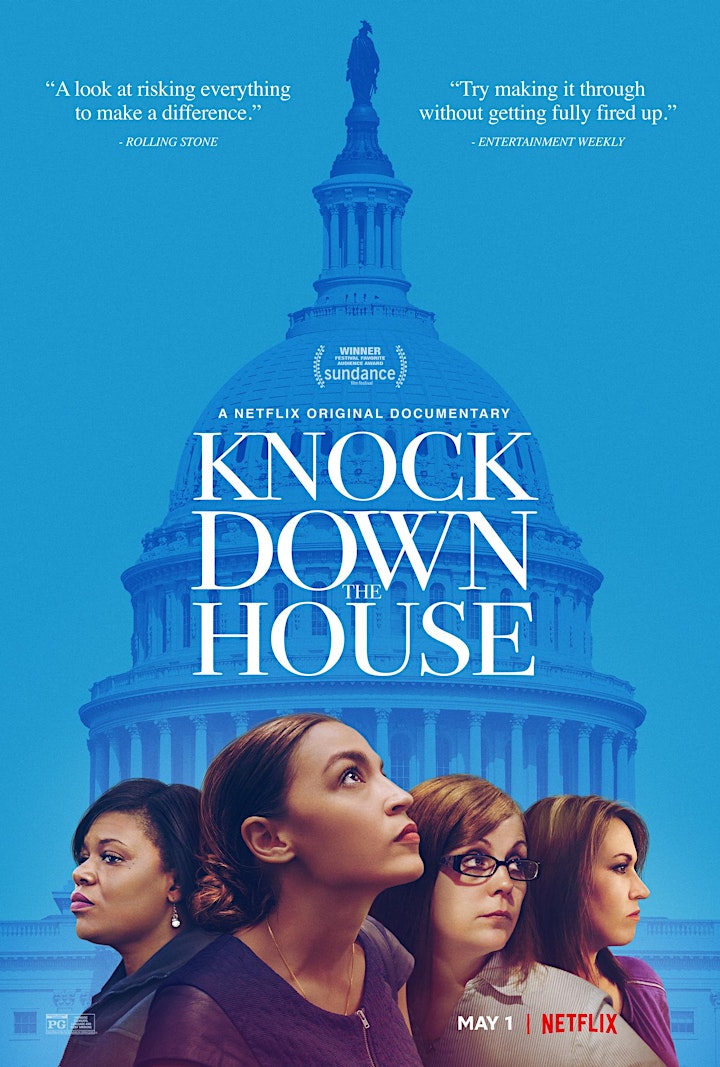 This is what the producers said about it…
"When tragedy struck her family in the midst of the financial crisis, Bronx-born Alexandria Ocasio-Cortez had to work double shifts in a restaurant to save her home from foreclosure. After losing a loved one to a preventable medical condition, Amy Vilela didn't know what to do with the anger she felt about America's broken health care system. Cori Bush was drawn into the streets when the police shooting of an unarmed black man brought protests and tanks into her neighborhood. Paula Jean Swearengin was fed up with watching her friends and family suffer and die from the environmental effects of the coal industry.
At a moment of historic volatility in American politics, these four women decide to fight back, setting themselves on a journey that will change their lives and their country forever. Without political experience or corporate money, they build a movement of insurgent candidates challenging powerful incumbents in Congress. Their efforts result in a legendary upset."
Date and time
Location
Newspeak House
133 Bethnal Green Road
London
E2 7DG
United Kingdom