Location
London Metropolitan Archives
40 Northampton Road
London
EC1R 0HB
United Kingdom
Come join us at LMA on 13 August from 11am-2pm for a free archive tour, and a creative workshop led by renowned storyteller Sandra Agard!
About this event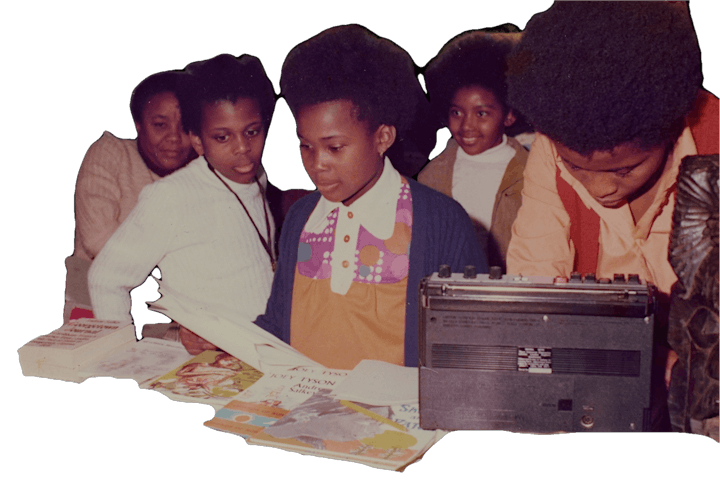 "Knowing Ourselves, Telling our Stories" Archive Tour & Creative Workshop
Join us to learn more about the legend of the famous African folkloric character Ananse and its roots to the Caribbean. Designed for young people of school age, we invite families to join us on a "behind-the-scenes" tour of the Huntley Archives at LMA, to explore the value of our collecting and animation our heritage stories. There's a limited capacity of 30 participants, so please book early.
Thanks to support from The Business Archives Council and London Metropolitan Archives, we have been able to delve deeper into the uncatalogued archive collections and celebrate one of the many educational the initiatives that Eric and Jessica Huntley developed in collaboration with fellow community activists.
Helmed by novelist and community activist Jean Buffong, the Ananse Society was founded in 1995 to ensure that the thinking and cultural important of Kwaku Ananse is shared for future generations, emerging out of a Black literature development project at the Centerprise Bookshop in Hackney, east London. Delving into the records, we rediscovered the compelling benefits of sharing oral histories about African heritage - redoubling our efforts to emphasise the necessity of African-centric storytelling as part of the journey of building confidence in young people's identity and pride in their cultural backgrounds. Through storytelling and a creative, interactive workshop we will reclaim the powerful potential of Ananse's character, exploits and invite young people to translate the spider's role for the 21st century .
Free to attend, Limited availability. Family Workshop for young people and carers/parents. Suitable for young people of school age.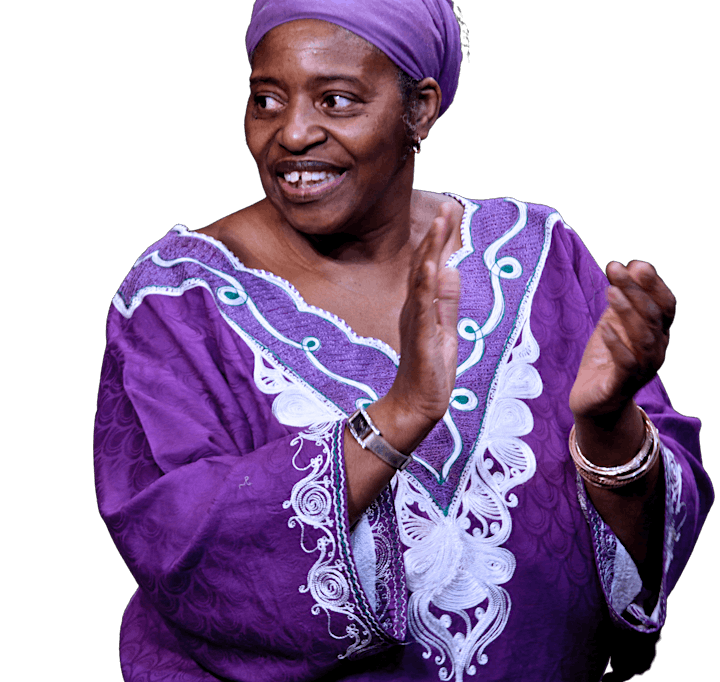 Programme (times may be subject to slight changes)
11.00 am Arrivals & Welcome :
An Introduction to the Huntley Archives, Beverley Mason, Chief Executive, FHALMA
11.30 am Tour of the Archives, Symeon Ververidis, Head of Learning & Development, London Metropolitan Archives
12.00 pm Break
12.30 pm Workshop, led by Sandra Agard, Hon FRsL
13.50 pm Closing notes
About Sandra Agard, Hon FRsL
Our workshop will be led by Sandra Agard, a professional storyteller, writer, tutor, book doctor, cultural historian, and literary consultant with over 40 years of experience around the country and abroad. Born in Hackney, London to Guyanese parents; her storytelling, cultural, and literary backgrounds are steeped within African, African-Caribbean oral traditions and blended with the Black British perspective. Her motto is "The Story is in the World."
In July 2022, elected as a Fellow to the Royal Society of Literature, Sandra's writing has been included in many anthologies such as Talking Blues (1976), Watchers and Seekers (1988), Times Like These, Time for Telling (1991), and Unheard Voices (2007).
Sandra has also written children's plays for the Royal Court Young People's Theatre, Lyric Theatre Hammersmith, The Polka Theatre in Wimbledon, and The Drill Hall with the Talawa Theatre Company.
She has also been the Literature Development Officer at Southwark and Lewisham libraries for 18 years, in 2016 she was the Centenary Storyteller at the Roald Dahl Museum in Great Missenden, Buckinghamshire, and she is currently a Learning Facilitator at the British Library.
In October 2019 Sandra published her first children's book titled Harriet Tubman: The Road to Freedom. She has also published two other books titled The Bristol Bus Boycott: A Fight for Racial justice and Amazing Women in Black History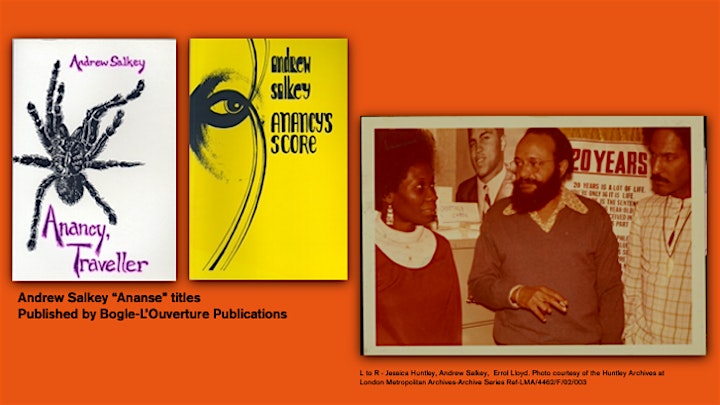 Jessica and Eric Huntley, through their radical Black book publishing business, Bogle-L'Ouverture Publications, produced several books by the Jamaican writer Andrew Salkey, including his extensive stories about the spider, which went a long way in keeping the Ananse tradition alive. As Salkey was quoted in saying, "Ananse is witty, ironic with delightful, comic genius, a gatherer of all the common sense in the world. There was always a moral, a sting in the tale in an Ananse story."
FHALMA animates the Black heritage stories from the Archives for the benefit of intergenerational audiences.
Thanks to the generous support of our partners, The Business Archives Council and the City of London/London Metropolitan Archives, we have been able to start the process of cataloguing business papers pertaining to The Ananse Society that reside within the Huntley Archives and also to develop materials for schools and young people.