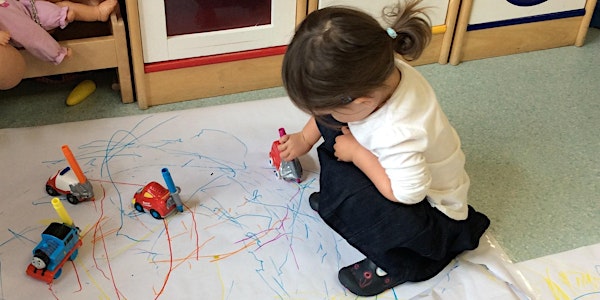 Knowledge Makes Change Evening Seminar (7) Wednesday 12th December 2018
Location
St Paul's Centre
Dumaresq Street
Saint Helier
JE2 3RL
United Kingdom
Sales Have Ended
Registrations are closed
Hi we're very sorry but all the tickets for this event have been allocated. If you would like to go on the waiting list, please leave your name and email address and we will contact you should any tickets become available.
Description
Sustained Shared Thinking and Emotional Well-Being
The 7th evening in our expert Knowledge Makes Change seminar series will feature Professor Iram Siraj on Sustained Shared Thinking and Emotional Well-Being
Iram is Professor of Child Development and Education at Department for Education, University of Oxford . She has worked as an early years, primary and advisory teacher, and for the last 30 years as a researcher and academic with the Universities of Warwick, London and Wollongong.
Iram has a strong background in ECEC and an international reputation for her longitudinal research and policy expertise. She has co-directed a number of influential studies, including the Effective Provision of Pre-school, Primary and Secondary Education (EPPSE, DfE, 1997-2014) study, the transformative Researching Effective Pedagogy in the Early Years (REPEY, DfE, 2002) study, the influential Effective Primary Education book https://www.pearson.com/corporate/about-pearson/innovation/open-ideas-at-pearson.html and the Effective Leadership in the Early Years Sector (ELEYS) Study. Iram recently completed reviews of the Welsh Foundation Phase (2014) and of the Scottish early years workforce (2015).
She led two C4EO reviews of what families and integrated working contribute to child outcomes for under-fives. Amongst her many published works she has authored award-winning books including: Social Class and Educational Inequality the Role of Parents and Schools (2014) and Effective and Caring Leadership in the Early Years (2014). She has over 250 publications including three widely-used rating scales which measure the quality of environments and pedagogy in ECEC and promote child outcomes in the cognitive (ECERS-E 4th Ed. 2010), social-emotional (SSTEW, 2015) and physical (MOVERS, 2017) domains.
This is a free event open to everyone engaged with young children and their families and places will be allocated on a first come first served basis.
The Knowledge Makes Change seminar series aims to inspire and be informative on 'what works' for young children and their families to ensure the best possible outcomes.