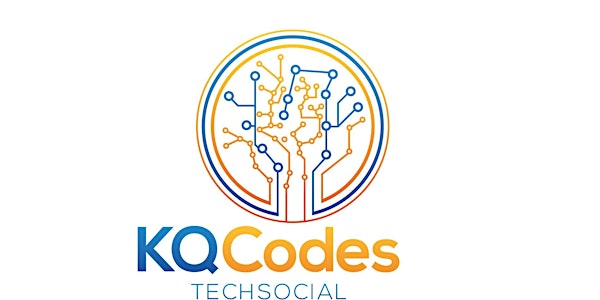 Knowledge Quarter Codes Technical Social | Wed. 15th July 2020 | Jim Cownie
Join us to hear Jim Cownie's (University of Bristol) lessons from 40 years of an engineering career!
About this event
Growing up as a (software) engineer
This event will be held online using Microsoft Teams. Please join us through this invitation link. For more help with joining, please see below.
For more information about the Tech Socials, and an archive of previous events, see our page!
To keep up with announcements about our events, sign up to our mailing list or follow us on twitter.
Abstract
In this talk I will discuss lessons I have learned over 40 years about how to grow as a programmer/engineer, and how to have a career without planning one. I hope to help you to ask the right questions so that you can understand better why you are doing the things you are, and explain that to others.
Do not expect this to be too serious (I used to wear a Dennis the Menace or Minnie the Minx badge on my badge-lanyard as a warning not to take me too seriously), and, I hope that we can achieve some interaction despite the online medium, so come with your questions.
About the speaker
Jim Cownie is currently an "Honorary Senior Research Fellow in High Performance Computing" at the University of Bristol. Since many of you are academics you'll realise that means that no one is paying him! Prior to that he was Senior Principal Engineer with Intel, working on software (including OpenMP and its runtime), and trying to explain to hardware engineers that the way they think their design is used is likely wrong (at least for parallel HPC codes). Before that he worked on the TotalView debugger for ten years. In 1984 was one of the founders of Meiko, a British supercomputer company that lasted ten years and created interesting network hardware in the early 1990s. During that time he was a member of the initial MPI forum, and owner of the "Profiling" chapter in MPI-1. He started working at Inmos in 1979, where he wrote the microcode assembler for the first Transputers and parts of Inmos' CAD system (both in BCPL). Jim has run Birds of a Feather sessions for OpenMP at both SC and ISC, as well as some for LLVM at SC, and is an ACM Distinguished Member.
Joining
This event is hosted in a Microsoft Teams meeting by UCL.Please ensure that you have the Microsoft Teams App installed. To find out more:
UCL participants: You can access the UCL Teams Support Centre. Sign in to the Teams App using your UCL credentials.
External participants: If you already use Teams, sign in to the Teams App using the credentials issued by your host university, business or other provider. If you do not have the Teams App installed, or are not currently using Teams, please click here to install the Teams App.
You do NOT need to possess an Office 365 or 'Teams Licence' to attend this event. If you do not currently use Teams, you do not need to attempt to 'Sign In' to the App. All external participants should click the meeting link to join the meeting at the time of the event, and choose to 'open it in the App' (if installed).
If you do not want to or cannot use the Teams App, you can try joining through your browser, although please note that only Google Chrome and Microsoft Edge are officially supported.