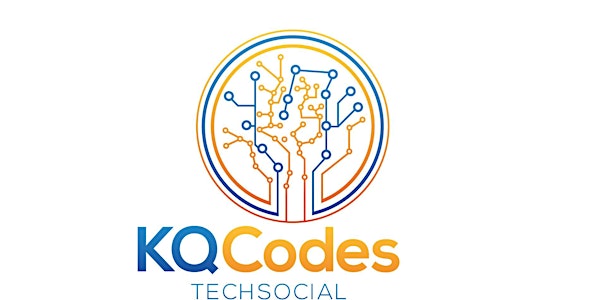 Knowledge Quarter Codes Technical Social | Wed. 17th June 2020 | Tom Deakin
Join us to hear about how code can perform well across different architectures, by Tom Deakin from the University of Bristol!
About this event
Performance portability across diverse architectures
This event will be held online using Microsoft Teams. Please join us through this invitation link. For more help with joining, please see below.
For more information about the Tech Socials, and an archive of previous events, see our page!
To keep up with announcements about our events, sign up to our mailing list or follow us on twitter.
Abstract
The range of computer architectures used in supercomputers today is growing in diversity. The Exascale machines due to be online by next year (2021) showcase the variety of architectures we need to think about: high-performance CPUs and GPUs from different hardware vendors. In n the UK, the Tier-2 systems showcase diversity. As HPC specialists, we need to write and maintain our codes to make sure they work efficiently on this wide and changing range of hardware. We want to write performance portable codes that run well everywhere. To do this we need robust ways to measure and evaluate performance portability, and we need to use write codes using programming models which are performant and portable. Encouraging diversity in hardware is crucial too, one of the goals of the Isambard project which explores building production-ready supercomputers using Arm processors and evaluating them on the . This talk will discuss the ongoing research into performance portability from the High Performance Computing Research Group at the University of Bristol, including the Isambard Tier-2 project.
About the speaker
Dr Tom Deakin is a Senior Research Associate in the High Performance Computing Research Group at the University of Bristol, led by Professor Simon McIntosh-Smith. Tom completed his PhD in Leveraging Many-Core Technology for Deterministic Neutral Particle Transport at Extreme Scale in 2018, and has since continued working on unstructured mesh transport and performance portability on HPC architectures. In 2012, Tom graduated top of his class from the University of Bristol with first class honours with a MSc in Mathematics and Computer Science, winning the prize for Best graduating student in Computer Science and Mathematics. Tom has been involved in teaching an Introduction to High Performance Computing at the University of Bristol and helped with tutorials on parallel programming models at international conferences and private courses on OpenCL and OpenMP. Training material on OpenMP for Computational Scientists and HandsOnOpenCL can be found online.
Joining
This event is hosted in a Microsoft Teams meeting by UCL.Please ensure that you have the Microsoft Teams App installed. To find out more:
UCL participants: You can access the UCL Teams Support Centre. Sign in to the Teams App using your UCL credentials.
External participants: If you already use Teams, sign in to the Teams App using the credentials issued by your host university, business or other provider. If you do not have the Teams App installed, or are not currently using Teams, please click here to install the Teams App.
You do NOT need to possess an Office 365 or 'Teams Licence' to attend this event. If you do not currently use Teams, you do not need to attempt to 'Sign In' to the App. All external participants should click the meeting link to join the meeting at the time of the event, and choose to 'open it in the App' (if installed).
If you do not want to or cannot use the Teams App, you can try joining through your browser, although please note that only Google Chrome and Microsoft Edge are officially supported.