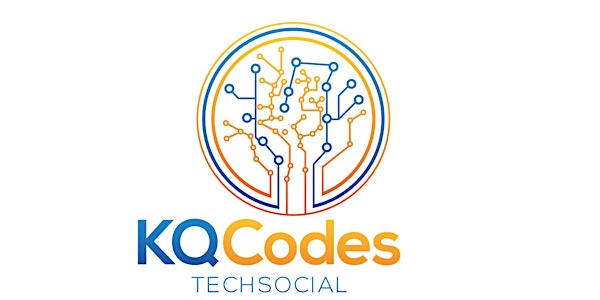 Knowledge Quarter Codes Technical Social | Wednesday 15th May 2019 | Andrew...
Event Information
Location
Torrington (1-19) B17 LT (17:00-17:45)
Torrington (1-19) B08 (17:45-18:30)
London
WC1E 7HB
United Kingdom
Description
Wednesday 15th May 2019: Andrew Edmondson from University of Birmingham



This event
Software, theology, high performance computing, AI and RSEConUK 2019
Abstract
Ed will talk about running a research software group, supporting and commissioning new HPC and AI services, being the chair of RSEConUK 2019 and his research into New Testament manuscript relationships using Phylogenetics. How much he will talk about each of these is left in the hands of the audience!
About the speaker(s)
Ed started his career as a software engineer and team leader at QinetiQ, after completing an MMath at the University of Oxford. He left QinetiQ to complete a BA in Theology at Birmingham Christian College and is now nearing the end of a part-time PhD in New Testament Textual Criticism at the University of Birmingham. His PhD is an analysis of the Coherence-Based Genealogical Method (a computer-aided method from the Institut für Neutestamentliche Textforschung in Münster designed to handle complete sets of textual evidence and to identify their initial text and textual history) using Phylogenetics. Ed is also the Programme Chair of the 2019 UK RSE Conference.
Are you involved in building or maintaining software for research within the Knowledge Quarter?
Would you like to? Is writing code part of your scientific or scholarly life?
Please join us for the UCL Knowledge Quarter Codes Technical Socials.
These informal events are for anyone with an interest in the computational methods and technology behind research and innovation. They are an opportunity to get to know fellow practitioners, and to discuss and learn about useful tools and techniques which may help with your work.
These are held monthly, 17.00 - 18.30, with a format as follows:
17:00-17:45: Short talk on a tool, program, environment, language or technique of general interest to programming researchers.

17:45-18:30: Discussion of a matter of interest to programming researchers, inspired by the talk, over pizza and drinks.
Previous events
Dr Owain Kenway "

An overview of Research Computing services and how we provide them

"

Dr Setrak Balian "

Classifier for detecting extremist propaganda videos on the web

"

Dr Setrak Balian "

Classifier for detecting extremist propaganda videos on the web

"

Dr Sanaz Jabbari "AI Studio"

Dr James Smithies "Maximising Research Capacity & Quality in Digital Laboratories: The Philosophy behind King's Digital Lab"

Drs David Wright and Robin Richardson "EasyVVUQ: Error bars for everyone"

Prof Luca Viganò: "Explainable Security"

Dr Tom Dowrick: "Software Engineering for Novel Surgical Devices and Techniques"

Dr Jeremy Cohen: "Running Scientific Applications on HPC Infrastructure Using Singularity: A Case Study"

Dr Chris Richardson: "Interfacing Python to C++: some experiences with FEniCS Project"

Dr Peter Bloomfield: "The Machine Intelligence Garage: removing barriers from the AI startup ecosystem"

Professor Anthony Steed: "Rise, Fall and Rise of Virtual Reality"
Find out more on the UCL Research Programming Hub website.
Date and time
Location
Torrington (1-19) B17 LT (17:00-17:45)
Torrington (1-19) B08 (17:45-18:30)
London
WC1E 7HB
United Kingdom