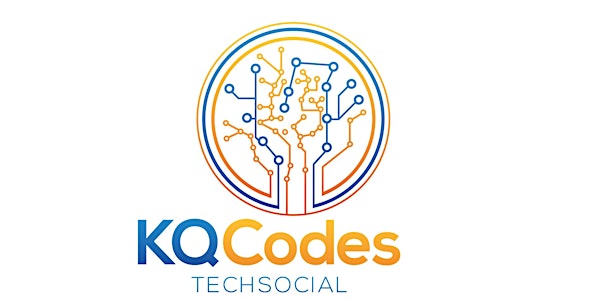 Knowledge Quarter Codes Technical Social | Wednesday 16th Jan 2019 | Dr Jam...
Event Information
Location
Chandler House 118 – Lecture Theatre (17:00-17:45)
Chandler House B02 – Classroom (17:45-18:30)
London
WC1N 1PJ
United Kingdom
Description
Wednesday 16th January 2019: Dr James Smithies from KCL



This event
Maximising Research Capacity & Quality in Digital Laboratories: The Philosophy behind King's Digital Lab
Abstract
Digital research laboratories exist at a cross-road where research, business, finance, technology, and HR meet. Set against the post-Enlightenment history of scientific research they are a recent phenomenon, however, still evolving their infrastructure, tools, and methods. This has led to a range of issues related to software engineering process, infrastructure design and maintenance, archiving and maintenance, recruitment and retention and job satisfaction, and – ultimately – the quality of their research outputs. This talk discusses these issues in the context of King's Digital Lab (KDL) at King's College London, a team of 13 Research Software Engineers (RSEs). Launched in 2015 the lab builds on over 30 years of activity in Digital Humanities at King's, and is branching out into Digital Social Science, and Digital Creativity. Work ranges from building digital object repositories and scholarly digital editions to data analysis and visualization, and more recently immersive experiences, photogrammetry, and XR. Drawing on research in Science & Technology Studies (STS) and the history of computing, the lab's activities are informed by a philosophy that helps it manage complexity and thrive. This talk will provide some historical context for the work of digital laboratories, outline KDL's approach to software engineering and HR, and consider some issues related to problem solving and capability building.
About the speaker(s)
James Smithies is Director of King's Digital Lab (KDL) and Deputy-Director of eResearch at King's College London. He has a doctorate in History and has worked in the government and commercial IT sectors as a technical writer and editor, business analyst, and project manager. His monograph The Digital Humanities and the Digital Modern was published by Palgrave Macmillan in 2017. In his digital practice he applies computational tools and methods to arts, humanities, and social science subjects. This involves the development of products (websites, electronic books, or mobile applications), the analysis of data (text, image, and social media archives) and the provision of services (digital libraries and archives) that can be used to explore subjects as varied as history, literature, philosophy, art history, statistics, and computer science. He has additional experience applying information management techniques to post-disaster contexts.
Are you involved in building or maintaining software for research within the Knowledge Quarter?
Would you like to? Is writing code part of your scientific or scholarly life?
Please join us for the UCL Knowledge Quarter Codes Technical Socials.
These informal events are for anyone with an interest in the computational methods and technology behind research and innovation. They are an opportunity to get to know fellow practitioners, and to discuss and learn about useful tools and techniques which may help with your work.
These are held monthly, 17.00 - 18.30, with a format as follows:
17:00-17:45: Short talk on a tool, program, environment, language or technique of general interest to programming researchers.

17:45-18:30: Discussion of a matter of interest to programming researchers, inspired by the talk, over pizza and drinks.
Previous events
Drs David Wright and Robin Richardson "

EasyVVUQ: Error bars for everyone

"
Prof Luca Viganò: "

Explainable Security

"

Dr Tom Dowrick: "Software Engineering for Novel Surgical Devices and Techniques"

Dr Jeremy Cohen: "Running Scientific Applications on HPC Infrastructure Using Singularity: A Case Study"

Dr Chris Richardson: "Interfacing Python to C++: some experiences with FEniCS Project"

Dr Peter Bloomfield: "The Machine Intelligence Garage: removing barriers from the AI startup ecosystem"

Professor Anthony Steed: "Rise, Fall and Rise of Virtual Reality"

Dr Stewart Martin Haugh: "Throwing away 99.999975% of your data: triggering at the ATLAS experiment"
Find out more on the UCL Research Programming Hub website.

Date and time
Location
Chandler House 118 – Lecture Theatre (17:00-17:45)
Chandler House B02 – Classroom (17:45-18:30)
London
WC1N 1PJ
United Kingdom