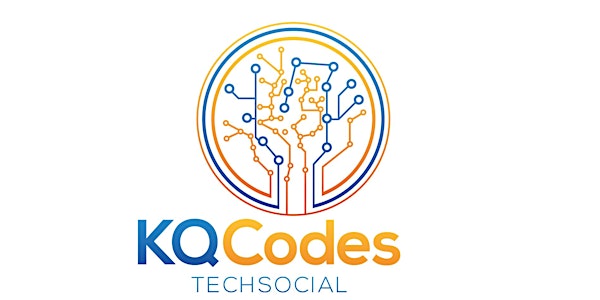 Knowledge Quarter Codes Technical Social | Wednesday 21st Nov 2018 | Prof L...
Location
Chandler House 118 – Lecture Theatre (17:00-17:45)
Chandler House B02 – Classroom (17:45-18:30)
London
WC1N 1PJ
United Kingdom
Description
Wednesday 21st November 2018: Prof Luca Viganò KCL

********************* Announcement *********************
The popular UCL Research Programming Technical Socials are now expanding, under the "Knowledge Quarter Codes" name, to welcome participation from academic and industrial organisations across the Knowledge Quarter - the area within a 1-mile radius of King's Cross station -.
They will be hosted within UCL's Chandler House premises every third Wednesday of the month from 5pm to 6:30pm.
We hope you can join us for the first of these larger events !
This event
Explainable Security
Abstract
Inspired by DARPA's Explainable Artificial Intelligence (XAI) program, Daniele Magazzeni and I proposed a new paradigm in security research: Explainable Security (XSec). In this talk, I will discuss the "Six Ws" of XSec (Who? What? Where? When? Why? and How?) and argue that XSec has unique and complex characteristics: XSec involves several different stakeholders (i.e., the system's developers, analysts, users and attackers) and is multi-faceted by nature (as it requires reasoning about system model, threat model and properties of security, privacy and trust as well as about concrete attacks, vulnerabilities and countermeasures). I will define a roadmap for XSec that identifies several possible research directions. As a concrete example, I will show how some basic cybersecurity notions (and even some advanced ones) can be explained with the help of some famous and some perhaps less obvious movies and other artworks.
About the speaker
Luca Viganò is Professor of Computer Science and Head of the Cybersecurity Group of the Department of Informatics.
He is Vice Dean (External Relations) of the Faculty of Natural & Mathematical Sciences at King's College London.
He graduated in Electronic Engineering at the university of his hometown, Genova, Italy, in 1994 and received his PhD in Computer Science from Saarland University, Germany, in 1997. Before joining King's College in 2013, Luca held the position of Associate Professor of Computer Science at the University of Verona, Italy for seven years. Prior to this, Professor Viganò was a Senior Research Scientist at the University of Freiburg,

Germany

, from 1997 to 2002, and held the same position at ETH Zurich for three years from 2003.
His research focuses on formal methods and tools for the design, modelling, analysis, verification and testing of networks and systems in order to tackle cybersecurity and privacy problems that are important to industry, society and everyone living in a technologically dependent world. He has published extensively, coordinated and participated in a large number of research and industrial projects, and taught several courses, tutorials and industrial courses.
Are you a UCL student or staff member who builds or maintains software for research?
Would you like to? Is writing code part of your scientific or scholarly life?
Please join us for the UCL Knowledge Quarter Codes Technical Socials.
These informal events are for anyone with an interest in the computational methods and technology behind research and innovation. They are an opportunity to get to know fellow practitioners, and to discuss and learn about useful tools and techniques which may help with your work.
These are held monthly, 17.00 - 18.30, with a format as follows:
17:00-17:45: Short talk on a tool, program, environment, language or technique of general interest to programming researchers.

17:45-18:30: Discussion of a matter of interest to programming researchers, inspired by the talk, over pizza and drinks.
Previous events
Dr Tom Dowrick: "Software Engineering for Novel Surgical Devices and Techniques"

Dr Jeremy Cohen: "Running Scientific Applications on HPC Infrastructure Using Singularity: A Case Study"

Dr Chris Richardson: "Interfacing Python to C++: some experiences with FEniCS Project"

Dr Peter Bloomfield: "The Machine Intelligence Garage: removing barriers from the AI startup ecosystem"

Professor Anthony Steed: "Rise, Fall and Rise of Virtual Reality"

Dr Stewart Martin Haugh: "Throwing away 99.999975% of your data: triggering at the ATLAS experiment"
Find out more on the UCL Research Programming Hub website.