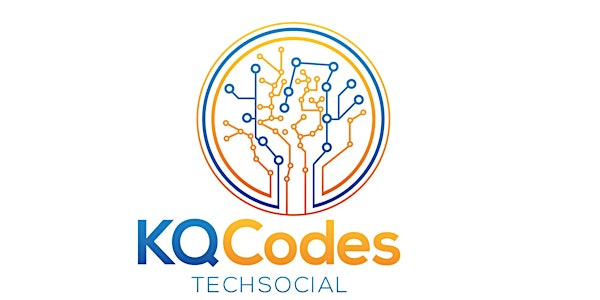 Knowledge Quarter Codes TechSocial | Wed. 19th Feb. 2020 | Harry Moss, Oliv...
Location
Roberts Engineering Building
Sir David Davies LT G08 (talk)
Foyer G02 (after-talk)
London
WC1E 7JE
United Kingdom
Description
Wednesday 19th Feb. 2020: Harry Moss, Olivia Vane, Felipe Bento et al. from The British Library

This event
Research software engineering at one of the world's largest libraries
Abstract
The British Library (BL)—the UK's national library—is one of the largest libraries in the world*, with a collection of 180-200 million items. There is incredible variety in its holdings: from books, manuscripts and newspapers, to patents, maps and prints, to sound recordings and websites. Extensive metadata and cataloguing systems describe the library's holdings, and digital reproductions of historical items—image, text, sound and other types of data—are produced at scale as items are digitised. Computational work is important for making sense of and managing the library's digitised collections, but is also a rich seam for research and creative work.
This talk will focus on the activities of research software engineers (RSE) at the BL who work with this data: why they are such an asset to the library; the varying kinds of projects and tasks they do; and the rewards and challenges for an RSE working in the cultural heritage sector and with historical data.
*(by number of items catalogued)
About the speaker(s)
Mia Ridge, Digital Curator, British Library
Mahendra Mahey, British Library Labs
Harry Moss, Research Software Engineer, British Library
Olivia Vane, Research Software Engineer, British Library
Filipe Bento, Technical Lead, British Library Labs
Are you involved in building or maintaining software for research within the Knowledge Quarter?
Would you like to? Is writing code part of your scientific or scholarly life?
Please join us for the UCL Knowledge Quarter Codes Technical Socials.
These informal events are for anyone with an interest in the computational methods and technology behind research and innovation. They are an opportunity to get to know fellow practitioners, and to discuss and learn about useful tools and techniques which may help with your work.
These are held monthly, 17.00 - 18.30, with a format as follows:
17:00-17:45: Short talk on a tool, program, environment, language or technique of general interest to programming researchers.

17:45-18:30: Discussion of a matter of interest to programming researchers, inspired by the talk, over pizza and drinks.
Previous events
Joe Greener "

Julia: a natural language for computational biology

"
Jay DesLauriers "

Building a Cloud Toolkit

"
Mosè Giordano "

Julia: A Fresh Approach to Numerical Computing

"

Sarah Stewart "'With the Software in the Library' - Best practices for the Research Software Management and Citation"

Dr Jonathan Cooper "

PyBioPharma: cost-effective drug production, and lessons learned

"
Andrew Edmondson "

Software, theology, high performance computing, AI and RSEConUK 2019

"
Dr Owain Kenway "

An overview of Research Computing services and how we provide them

"

Dr Setrak Balian "

Classifier for detecting extremist propaganda videos on the web

"



Dr Sanaz Jabbari "AI Studio"
Dr James Smithies "Maximising Research Capacity & Quality in Digital Laboratories: The Philosophy behind King's Digital Lab"
Drs David Wright and Robin Richardson "EasyVVUQ: Error bars for everyone"
Prof Luca Viganò: "Explainable Security"
Dr Tom Dowrick: "Software Engineering for Novel Surgical Devices and Techniques"
Dr Jeremy Cohen: "Running Scientific Applications on HPC Infrastructure Using Singularity: A Case Study"
Dr Chris Richardson: "Interfacing Python to C++: some experiences with FEniCS Project"
Dr Peter Bloomfield: "The Machine Intelligence Garage: removing barriers from the AI startup ecosystem"
Professor Anthony Steed: "Rise, Fall and Rise of Virtual Reality"
Find out more on the UCL Research Programming Hub website.