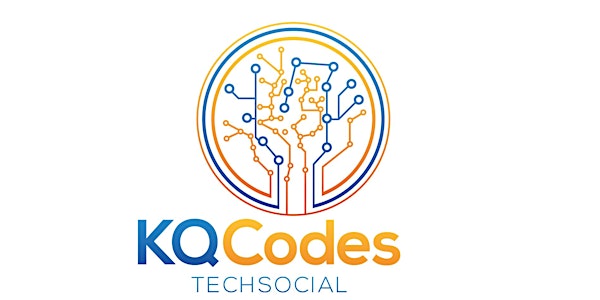 Knowledge Quarter TechSocial | Wed. 11th Dec. 2019 | Jay DesLauriers from U...
Description
Wednesday 11th Dec. 2019:
Jay DesLauriers from University of Westminster
This event
Building a Cloud Toolkit
Abstract
Today's scientific research software as well as many commercial software applications can benefit from the pay-as-you-go model and resource scalability that the cloud computing model offers. To facilitate, automate and improve our use and management of cloud resources and services, a large number of open-source tools exist. This talk stems from our experiences at the Research Centre for Parallel Computing at the University of Westminster, as we worked with several of these tools to build two cloud-agnostic systems: an orchestration & auto-scaling platform called MiCADO, and an asynchronous task queue called jQueuer. The talk will briefly introduce cloud computing, and will present how jQueuer and the set of tools which make up MiCADO - including Kubernetes, Prometheus, and Terraform - can benefit researchers and their research.
About the speaker(s)
Jay DesLauriers is a Research Associate at the University of Westminster, working in the Centre for Parallel Computing. He led development activities of MiCADO during the European Horizon2020 Project, COLA (Cloud Orchestration at the Level of Application). He is interested in emerging cloud technologies, especially as they relate to creating a vendor-free ecosystem for provisioning cloud resources and deploying complex applications.
Are you involved in building or maintaining software for research within the Knowledge Quarter?
Would you like to? Is writing code part of your scientific or scholarly life?
Please join us for the UCL Knowledge Quarter Codes Technical Socials.
These informal events are for anyone with an interest in the computational methods and technology behind research and innovation. They are an opportunity to get to know fellow practitioners, and to discuss and learn about useful tools and techniques which may help with your work.
These are held monthly, 17.00 - 18.30, with a format as follows:
17:00-17:45: Short talk on a tool, program, environment, language or technique of general interest to programming researchers.

17:45-18:30: Discussion of a matter of interest to programming researchers, inspired by the talk, over pizza and drinks.
Previous events
Mosè Giordano "

Julia: A Fresh Approach to Numerical Computing

"

Sarah Stewart "'With the Software in the Library' - Best practices for the Research Software Management and Citation"

Dr Jonathan Cooper "

PyBioPharma: cost-effective drug production, and lessons learned

"
Andrew Edmondson "

Software, theology, high performance computing, AI and RSEConUK 2019

"
Dr Owain Kenway "

An overview of Research Computing services and how we provide them

"

Dr Setrak Balian "

Classifier for detecting extremist propaganda videos on the web

"



Dr Sanaz Jabbari "AI Studio"
Dr James Smithies "Maximising Research Capacity & Quality in Digital Laboratories: The Philosophy behind King's Digital Lab"
Drs David Wright and Robin Richardson "EasyVVUQ: Error bars for everyone"
Prof Luca Viganò: "Explainable Security"
Dr Tom Dowrick: "Software Engineering for Novel Surgical Devices and Techniques"
Dr Jeremy Cohen: "Running Scientific Applications on HPC Infrastructure Using Singularity: A Case Study"
Dr Chris Richardson: "Interfacing Python to C++: some experiences with FEniCS Project"
Dr Peter Bloomfield: "The Machine Intelligence Garage: removing barriers from the AI startup ecosystem"
Professor Anthony Steed: "Rise, Fall and Rise of Virtual Reality"
Find out more on the UCL Research Programming Hub website.
Organiser of Knowledge Quarter TechSocial | Wed. 11th Dec. 2019 | Jay DesLauriers from University of Westminster
UCL Research IT Services (RITS) deliver a range of services to help researchers make the best use of computing when managing and carrying out their work. Our services include research software development, high performance computing, research data management and research information management.