Description
KNOWledge SUCCESSion is a new innovative strategy for achieving optimal performance amongst emergent complexity.
KNOWledge SUCCESSion enables individuals, teams and organisations to actively manage their knowledge assets and build capabilities to KNOW SUCCESS in a sustainable manner.
That is, understand what they need to know, how they come to know it, when they need it (not forgetting what needs to be unlearned or adapted to keep us relevant in future).
This novel approach involves more than just the traditional capture or transfer of knowledge as it seeks to leverage knowledge to inform and lead future organisational strategy and prioritisation.
Wherever you are on your journey, this master class will enable you to use tools and techniques to better engage your stakeholders, stronger influence strategy and ultimately deliver higher value results.
Outcomes (intangible and longer-term impacts)
Leverage existing and create new knowledge assets more strategically
Build trust and understanding of differences in perspectives and adapt accordingly
Improve performance, ROI and influence for success in delivering desired outcomes
Understand how to apply KNOWledge SUCCESSion to enhance performance
Gain insights on how to create value from knowledge succession in your organisation
Outputs (tangible shorter-term results)
Assessment of organisational capability to deliver strategic knowledge initiatives
Confidence to integrate knowledge and engage stakeholders across projects
Behavioural profiles for team to stimulate effective knowledge flows
Ideas and practical tactics to help advance and accelerate knowledge flow.

Master class approach
The interactive workshop highlights the many interdependent aspects of complex work environments and how people benefit from knowledge flows. In the workshop, participants engage in action learning for professional and personal development by APPLYING proven theories and practices. By interacting with each other, participants experience how knowledge co-creation and transfer is the connecting glue between many interdependent disciplines and the lubricant for sustainable success.
Who should attend?
KNOWledge SUCCESSion is intended for managers, executives and developing professionals who face the challenges of delivering business benefits for today, while building the capabilities required for an increasingly changing future, including delegates from any background with a need to build their understanding of how to leverage knowledge to drive future strategies. Anyone who wants to improve performance and productivity.
This course is designed and delivered by Dr Arthur Shelley of Intelligent Answers with the local support of Nancy Kinder of Connect & Share Consulting

The price of the course is available for £350 before 19th March, £425 after and includes a free copy of his KNOWledge SUCCESSion book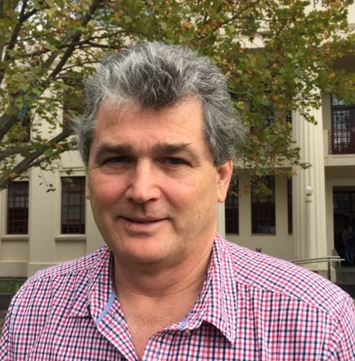 Our highly interactive one-day programme blends co-created ideas with listening and doing. By the end of the day you have a set of practical tools and access to our online resources to help you make a difference as soon as you get back to your workplace.
Added benefits:
Providing real life examples and sharing the concepts in the new book KNOWledge SUCCESSion, which take knowledge leadership to a higher level of thinking and action.
Before – a telephone one-to-one with Nancy in advance of the training day so the lead can really establish the participants current level of understanding and any particular priorities and tailor the course appropriately
During – interactive sessions experiencing first hand different knowledge management tools and techniques
After – an opportunity for further guidance via another one-to-one with the Nancy to support how the delegate has implemented what they have learned back in their workplace
Testimonials

"I really enjoyed attending KNOWledge SUCCESSion workshop, which was facilitated by Arthur Shelly and Nancy Kinder. The real plus point was the opportunity to discuss core topics with likeminded people. As a Capability Manager, my key takeout was to ensure, that though capability building is extremely important for individuals, we need to make sure that they share and build on what they have learnt with others.
A great workshop, I highly recommend".
Louise Tirre, Regional Capability Manager, Mondelēz International
"As someone new to KM as a discipline, I found the day with Arthur and Nancy to be hugely worthwhile and rewarding. The inclusive and friendly tone of the session delivered a huge amount of knowledge in a fun and stimulating learning environment.
I wouldn't hesitate to recommend this to others who want to explore KM and upskill"
Darren Gough, Owner, Island23
"Arthur's training was very inspirational, energising and brought lots of ideas and practical exercises together with substantial and in-depth knowledge backed up with case studies examples. That contributed to interesting and focused creative friction discussions and exchanges between the participants"
Michael Norton, Community and Knowledge Manager, Knowledge Hub
FAQs
How can I contact the organiser with any questions?
Email: nancyjkinder@gmail.com
Phone: 07970 227592
Ask away and we will do our best to get you a speedy reply.
We will confirm the exact location once you have confirmed your place. It will be in central London.
What's the refund policy?
There is no refund option. But you can send a different person to the master class with no admin charges just email us with the details if you are able to - especially if that person has special dietary needs.
Will you be running this training again?

As Arthur is based in Melbourne, we have no confirmed dates but if you are interested but can't make this date please contact the Nancy, the UK organiser with your details and she will keep in touch about future events.
Do you have questions about the KM Masterclass - KNOWledge SUCCESSion For a High Performing Future? Contact Nancy Kinder