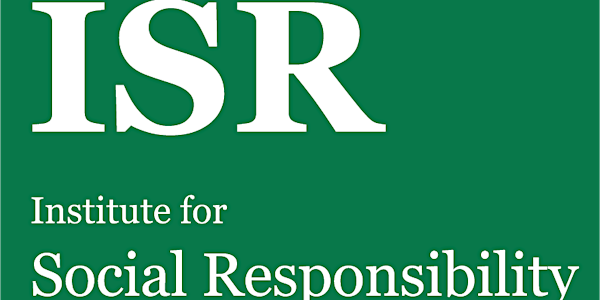 Knowledge Transfer Partnerships between Youth Justice and Academia
Knowledge Transfer Partnerships between Youth Justice and academia - what is in it for you?
About this event
Knowledge Transfer Partnerships between Youth Justice and academia can provide opportunities for stakeholders to participate in joint projects, and offers a way to enhance the application of theory into practice across a range of specialist areas related to the delivery of Youth Justice. The online conference is focused upon Knowledge Exchange and transfer between academia and the Youth justice sector hosted by Cheshire Youth Justice Services, Edge Hill University and the University of Chester.
This partnership led to Her Majesty's Inspectorate of Probation's most recent Inspection report for Cheshire Youth Justice Services stating: 'We were impressed with the YJS's use of evidence and academic research to inform and develop practice and services. This is some of the strongest we have seen.'
The event is supported by the Association of Youth Offending Team Managers (AYM) and sponsored by Edge Hill's Law and Criminology Department and the Institute for Social Responsibility (ISR) (Edge Hill University).
This event seeks to bring together those from Youth Justice practice, Academia, Charitable Organisations, Inspectorates, Local Authorities etc., to recognise the value of partnerships between them in practice for the benefit of children and young people, families, victims and communities. We will consider what Knowledge Transfer Partnerships are, how they develop the knowledge base and are realised in practice. We hope to promote opportunities for further collaborations at the event.
The event will take place online via Microsoft Teams
Confirmed speakers include:
Robin Moore. HM Inspectorate of Probation
Sean Creaney. Edge Hill University
Gareth Jones. Cheshire Youth Justice Service
Mark Hamill. Cheshire Youth Justice Service
Ann Browning. Loughborough University
David Parks. The Skill Mill
Ross Gibson. University of Strathclyde
Sue Bond-Taylor. University of Lincoln
Sarah Brooks-Wilson. University of Birmingham
Kathy Hampson. Aberystwyth University
Anne-Marie Day. Keele University
Jayne Price. University of Chester
Tom Lang Head of Manchester Youth Justice Service
Presentations also include students with experience of placements and research projects within Youth Justice Services