Join Ellie at our City Garden to learn how to craft your own Kokedama plant!
About this event
Learn how to make your own Kokedama (moss ball) to take home!
The Japanese art of Kokedama literally translates from 'koke' meaning moss and 'dama' meaning ball. These moss balls act as living plant pots as well as being attractive to look at! They may be fixed to a piece of drift wood, sat in a bowl or suspended from a string.
All materials will be provided for. However you are most welcome to bring your own plant for the centrepiece of the Kokedama if you wish.
Places are very limited, book quick to avoid disappointment, and please remember to cancel if you can no longer make this event so someone else may take your place!
Socials@wellbeingnandw.co.uk
Learn more about our monthly social events here: https://www.wellbeingnands.co.uk/norfolk/communitydevelopmentteam/social-events/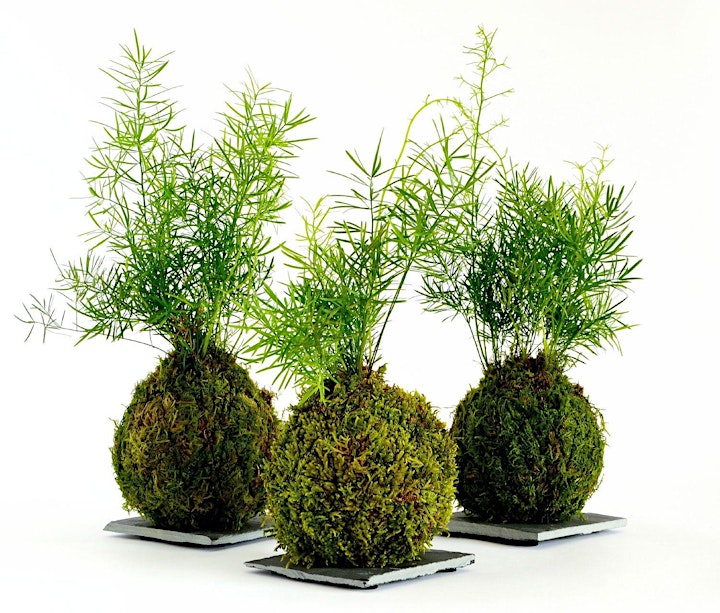 Organiser of Kokedama Workshop
Managing experiences like depression, anxiety and stress can leave you feeling isolated and unsure of yourself. Talking to a counsellor or therapist and learning new skills for coping can be very helpful, but for many people the opportunity to engage with their community and meet new people is also a vital part of their recovery process. We host varied social opportunities for people living in Norfolk & Waveney, the socials cover a range of activities based around the 'Five Ways to Wellbeing'; a set of evidence based recommendations that, when followed, can improve your mental health and wellbeing.. We also recruit and support our amazing Wellbeing volunteers, deliver non-clinical training such as our Wellbeing Champion Training, run stands at events and network with other organisations, charities and businesses in the local community.