Kooth - Professionals working with 18-25s in parts of Greater Manchester
Introduction to Kooth, live demo and Q&A session for professionals in Bolton, Oldham, Trafford & Rochdale who work with 18-25s.
About this event
Kooth is an online mental health & wellbeing support service. We offer free, safe & anonymous support for young people.
Kooth is commissioned by CCGs in Bolton, Oldham, Trafford and Rochdale. Our services are available for young people aged 18-25 in Bolton, Oldham and Trafford, and 18-24 in Rochdale.
This session is for professionals who work with young adults and want to know more about Kooth for signposting purposes.
What you will learn from the session:
-how each feature of the website works
-how young people benefit from the service
-how our online service and peer forums work
-how we safeguard at risk young people
We will give a live demo of the website and respond to any questions.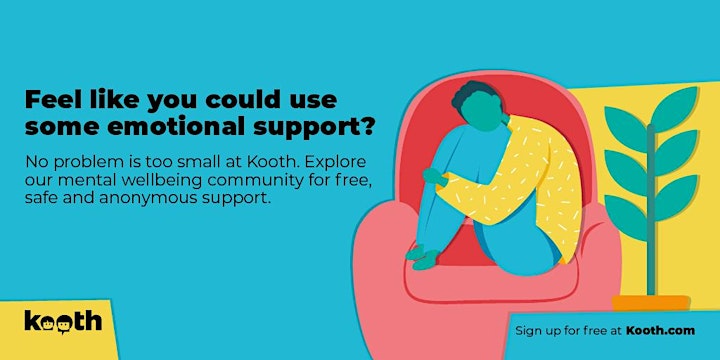 Organiser of Kooth - Professionals working with 18-25s in parts of Greater Manchester