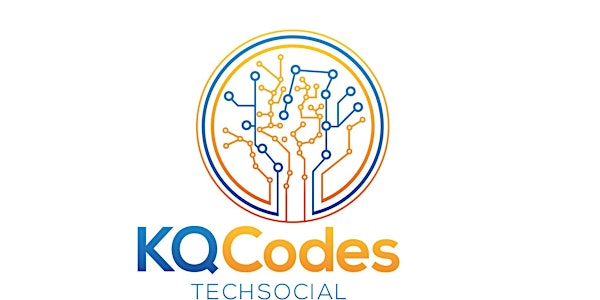 KQ Codes Technical Social | Thu 21st Oct 2021 | S. Visram & D. Mohamedally
Join us to hear from Sheena Visram and Dean Mohamedally (UCL / GOSH) about touchless computing interactions on MotionInput 2.0.
About this event
Touchless Computing Interactions on MotionInput 2.0
This event will be held online using Microsoft Teams. Please join us through this invitation link. For more help with joining, please see below.
For more information about the Tech Socials, and an archive of previous events, see our page!
To keep up with announcements about our events, sign up to our mailing list or follow us on twitter.
Abstract
The COVID-19 pandemic period has renewed interest in touchless computing in healthcare. Touchless Computing makes it possible for individuals to control a computer without any form of physical contact. Previous efforts to implement touchless computing have been limited by the expense and installation of new hardware, software requirements and assembly of solutions. Sheena Visram and Professor Dean Mohamedally, will present on behalf of the team at UCL Computer Science and Great Ormond Street Hospital for Children's DRIVE centre, on MotionInput v2.0; a low cost and scalable method for enabling touchless computing for existing and new software, by using standard webcams. Users can execute cursor commands – moving a cursor with their hands, eyes, or head direction, perform mouse clicks with hand pinching, eye blinking and mouth opening gestures. MotionInput v2.0 is designed to work across a broad range of contexts, healthcare workflows and with users, including patients of differing capabilities will each be introduced during this session.
Speakers
Sheena Visram is Co-Supervisor for UCL MotionInput, leading on healthcare applications of Touchless Computing and researching the adoption of emerging technologies at Great Ormond Street Hospital for Children's DRIVE Innovation centre, University College London Interaction Centre (UCLIC). She is an accomplished clinical leader with experience across public and private healthcare systems approaching twenty years, consulting on venture incubators and accelerator programmes.
Dean Mohamedally is a Professor in Computer Science, specialising in Software Engineering and Industry Projects. He is a member of the Software Systems Engineering group at the Department of Computer Science, University College London.
Joining
This event is hosted in a Microsoft Teams meeting by UCL. Please ensure that you have the Microsoft Teams App installed. To find out more:
UCL participants: You can access the UCL Teams Support Centre. Sign in to the Teams App using your UCL credentials.
External participants: If you already use Teams, sign in to the Teams App using the credentials issued by your host university, business or other provider. If you do not have the Teams App installed, or are not currently using Teams, please click here to install the Teams App.
You do NOT need to possess an Office 365 or 'Teams Licence' to attend this event. If you do not currently use Teams, you do not need to attempt to 'Sign In' to the App. All external participants should click the meeting link to join the meeting at the time of the event, and choose to 'open it in the App' (if installed).
If you do not want to or cannot use the Teams App, you can try joining through your browser, although please note that only Google Chrome and Microsoft Edge are officially supported.
Organiser of KQ Codes Technical Social | Thu 21st Oct 2021 | S. Visram & D. Mohamedally
UCL Research IT Services (RITS) deliver a range of services to help researchers make the best use of computing when managing and carrying out their work. Our services include research software development, high performance computing, research data management and research information management.