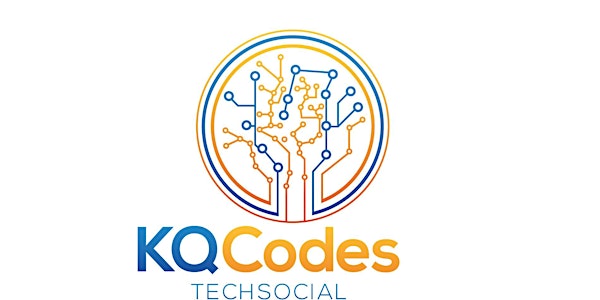 KQ Codes Technical Social | Wed. 21st April 2021 | Alan Turing Institute
Join us to hear from Federico Nanni, Kasra Hosseini, Kaspar von Beelen and Mariona Coll Ardanuy of the Alan Turing Institute
About this event
Digital Humanities & Research Software Engineering working together: some examples of a fruitful collaboration from the Living with Machines project
This event will be held online using Microsoft Teams. Please join us through this invitation link. For more help with joining, please see below.
For more information about the Tech Socials, and an archive of previous events, see our page!
To keep up with announcements about our events, sign up to our mailing list or follow us on twitter.
Abstract
Living with Machines is a large-scale research project that rethinks the impact of technology on the lives of ordinary people during the Industrial Revolution, by bringing together historians, data scientists, geographers, computational linguists, and curators. It is a collaboration between The Alan Turing Institute, the British Library and the Universities of Cambridge, East Anglia, Exeter and London (QMUL), in which the Turing Research Engineering Group plays a pivotal role. In our talk, we will present the results of a series of collaborations at the intersection of software engineering, computational linguistics and digital humanities.
About the speakers
Kasra Hosseini and Federico Nanni are research data scientists, working as part of the Research Engineering Group (Turing).
Kaspar von Beelen and Mariona Coll Ardanuy are postdoctoral researchers working on the Living with Machines project.
Joining
This event is hosted in a Microsoft Teams meeting by UCL.Please ensure that you have the Microsoft Teams App installed. To find out more:
UCL participants: You can access the UCL Teams Support Centre. Sign in to the Teams App using your UCL credentials.
External participants: If you already use Teams, sign in to the Teams App using the credentials issued by your host university, business or other provider. If you do not have the Teams App installed, or are not currently using Teams, please click here to install the Teams App.
You do NOT need to possess an Office 365 or 'Teams Licence' to attend this event. If you do not currently use Teams, you do not need to attempt to 'Sign In' to the App. All external participants should click the meeting link to join the meeting at the time of the event, and choose to 'open it in the App' (if installed).
If you do not want to or cannot use the Teams App, you can try joining through your browser, although please note that only Google Chrome and Microsoft Edge are officially supported.
Organiser of KQ Codes Technical Social | Wed. 21st April 2021 | Alan Turing Institute
UCL Research IT Services (RITS) deliver a range of services to help researchers make the best use of computing when managing and carrying out their work. Our services include research software development, high performance computing, research data management and research information management.