Kraken Webinar: Pushing Reservoir Data Handling to New Frontiers

Multiple Dates
Event Details
Kraken is a powerful cost- and time-saving reservoir simulation post-processor, originally developed for a key Brazilian client by ESSS, South America's leading engineering simulation solutions company.  
It features a modern user interface tailored to the visualization and manipulation of multiple scenarios and data sets from all leading reservoir simulators, within any user workflow.
"Save Time and Money While Pushing Reservoir Data
Handling to New Frontiers" 
Join us for a free 1-Hour Web Event on one of these three convenient dates
1. Wednesday 7th August
16:00 (BST)
2. Wednesday 18th September
16:00 (BST)
3. Wednesday 9th October
16:00 (BST)
Organized jointly by ESSS North America and Enginsoft-UK.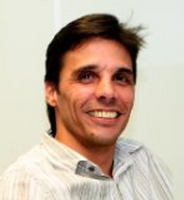 Marcos Damiani, Kraken Product Manager at ESSS, will provide an understanding of the challenges that led to the development of Kraken, its features, functionality, and areas of application in Oil & Gas reservoir engineering, including a live demo.
Learn how current Kraken users improve their productivity via
Smart properties management

Pre-Processing capabilities

Scripting for workflow automation

Scientific visualization processes

Rich data comparison

Powerful data inspection

Report creation
 Download the event flyer here for more information
EnginSoft will be exhibiting at SPE Offshore Europe on the 3rd-6th September in Abderdeen this year, take advantage of this opportunity to book a one-to-one meeting with our O&G specialists in complex simulation. Book a meeting now

Organiser
EnginSoft UK Ltd operates in the field of CAE, with specific expertise in Process Simulation and Design Optimisation. We deliver complete solutions to our customers in various industries, including software, consulting services, training and research.
ESSS North America is a computational simulations company providing CAE modeling solutions to various segments of the Oil & Gas industry ranging from reservoir simulation post-processing to thermo-fluid system analysis. We develop, maintain and market proprietary simulation tools for Reservoir and Geology and provide sales and support for third-party tools for System Simulation and Optimization, including post-processing, visualization, and characterization.