Description
Building on KREOD's success at the London 2012 Olympic Games and Blackbridge Cross Borders growing success facilitating Foreign Direct Investment in the UK and China, award-winning architectural designer and Managing Director of KREOD, Chun Qing Li, and Chairman of Blackbridge, Alexander Jarvis, have now signed an exciting partnership agreement that will represent a once-in-a-lifetime opportunity for entrepreneurs and investors to have their brand at the heart of one of the biggest cultural spectacles on Earth. As part of the upcoming Olympic Games in 2016, this partnership will bring to Rio de Janeiro a trade pavilion seven times larger in size than that seen in London. The Game's slogan: "Viva sua Paixão", means "Live Your Passion" and it is this pivotal sporting event in Brazil that will allow the Brazilian people to do just that. KREOD's involvement will help present real opportunities for economic growth and prosperity from which a combined population of 1.6 billion people in Brazil, China and the United Kingdom can only benefit.
As a 300 Sq.m fully functioning structure, the KREOD International Trade Pavilion will allow entrepreneurs and industry leaders to showcase the world's most innovative products and services on a totally unique events platform. Through an ambitious programme of cross-sector International business events during August and September 2016, the project will assist in accelerating economic growth throughout the participating countries involved.
Taking place on the 12th of September at the prestigious Hilton Hotel in Mayfair, the KREOD London Launch is one of the most exclusive events of the 2013 business calendar. It will provide the opportunity for over 200 business leaders, decision makers and successful individuals to discuss the future of business for Brazil, the United Kingdom and China. At this event, KREOD founder, Chun Qing Li, whose design won the famed Surface Design Awards earlier this year, and Blackbridge Chairman, Alexander Jarvis, whose private, trans-global organisation focuses on structuring, advising and facilitating arbitrages, foreign direct investment and raising capital across the world, will be revealing the design plans of this visionary initiative. They will also discuss in further detail the mission, purpose, and vast number of opportunities available for KREOD's associates and benefactors. Visitors will then have the opportunity to network with the eclectic mix of industry professionals that will be working on the KREOD project and as part of its trade mission.
Event overview:
Date: Thursday, 12th September 2013
Time: 17:30 - 20:00
Venue: 22 Park Lane London W1K 1BE UK London
Dress Code: International business attire
Programme:
17:30 Receptions/Networking
18:20 Welcome Address, Mr Alexander Jarvis, Chairman & CEO, Blackbridge
18:25 Address, Mr Chun Qing Li, Managing Director of KREOD & Pavilion Architecture
18:30 Address, Mr Flavio Marega, Minister Counsellor. Embassy of Brazil in London
18:40 Address, Sir Peter Heap KCMG. Former British Ambassador to Brazil
18:45 Networking
20:00 End of formal proceedings
Delegates from the organizations listed will be in attendance at the KREOD launch:
Ramboll, Pavilion Architecture, Coutts, People's Daily Online UK, Embassy of Brazil in London, Ministry of Commerce PROC Russia & UK, Bank of China, UBS, Industrial and Commercial Bank of China, Freshfields Bruckhaus Deringer, Taylor Fordyce, Phoenix TV, Olswang, North Square Blue Oak Bank, Ivanhoe Cambridge Group, Clemetsdale Group, Reneport, Royal Garden Hotel, 11 Stone Buildings, Res Europa, Interactive media Britain, China Britain Business Council, Urbanista, Thomson Reuters, Rio Negocios, Wyn River, Urban Cloud Network, International Business and Diplomatic Exchange, Baker Tilly, GCC, Bell Pottinger Private, Nee Hao Magazine, Sing Tao Daily, China UK Gateway, Bentley UK, Braskem, Caldeira UK, Carlyle Group (China), Carlyle Group (Singapore), CBRE Real Estate, China In Africa, China Merchants Property, Kuwait Finance House, Masraf Al Rayan, Saudi Arabian Mining, Uralkali, VankeCappelle Architects, Wikistrat and World Architecture News.
Sponsors:

Limited tickets available.
Official Twitter hashtag: #KREOD2016Rioproject BCB KREOD
Speakers,
Alexander SW. Jarvis
Chairman of Blackbridge Cross Borders (BCB) - a private, trans-global organization that focuses on structuring, advising and facilitating arbitrages, Foreign Direct Investment, and raising capital on a global scale. Alexander, in partnership with Chun Qing Li, holds the position of CIO at KREOD and will be heading the project's commercial arm for the 2016 Rio project.
Chun Qing Li
Chun Qing Li (AKA Lee) is an entrepreneur, award winning architectural designer, managing director of KREOD. He has spearheaded the design, finance, build and creation of KREOD Pavilion during the London Olympic Games in summer 2012.
He will be revealing the design plans of KREOD Trade Pavilion Rio 2016 and its visionary initiative at the Launch. He will also discuss further details about the mission, purpose, and vast number of opportunities available for KREOD's associates and benefactors.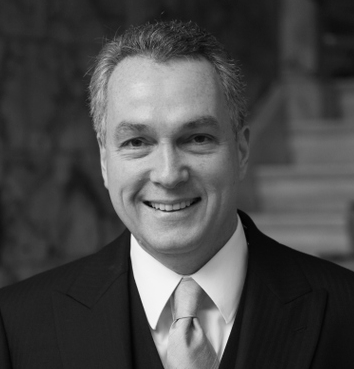 Flavio Marega
Also speaking at the event will be Flávio Marega, Minister Councillor for London's Embassy of Brazil, and whose diplomatic career and passion for Brazilian economic and financial affairs has led to his travelling across the western world as well as the Middle East. Mr Marega has assumed a key role within many multilateral conventions and negotiating rounds, including the Negotiating group on Trade in Services of the FTAA, that was held in Panama between 2001 and 2002, and the WTO's Ministerial Conference in Qatar in 2001. He has also participated in several trade fairs throughout his career in Bahrain and Argentina, and therefore is in an excellent position from which to comprehensively illustrate Brazil's present economy, in addition to its prospects for growth.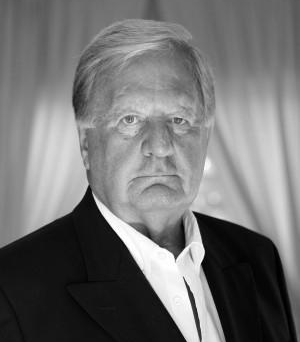 Sir Peter Heap KCMG
Sir Peter's impressive service in the British Foreign and Commonwealth Office has taken him to Europe, Africa, Asia, the Caribbean and the Americas, with his final assignment being that of British Ambassador to Brazil. Upon leaving diplomatic service, he then proceeded to gain a wide breadth of commercial experience with HSBC Investment Bank, Regal Petroleum, and the Brazilian Chamber of Commerce in the UK. His knowledge and experience puts him in an ideal position to offer valuable insight into cross border investment prospects in Brazil and discuss the myriad of diverse opportunities available through the KREOD International Trade Pavilion for entrepreneurs and corporations looking to expand.