KTN's KETBIO Roadshow: Boosting biotech – Bringing EU-funded research to th...
Event Information
Location
TIC
99 George St
Glasgow
G1 1RD
United Kingdom
Description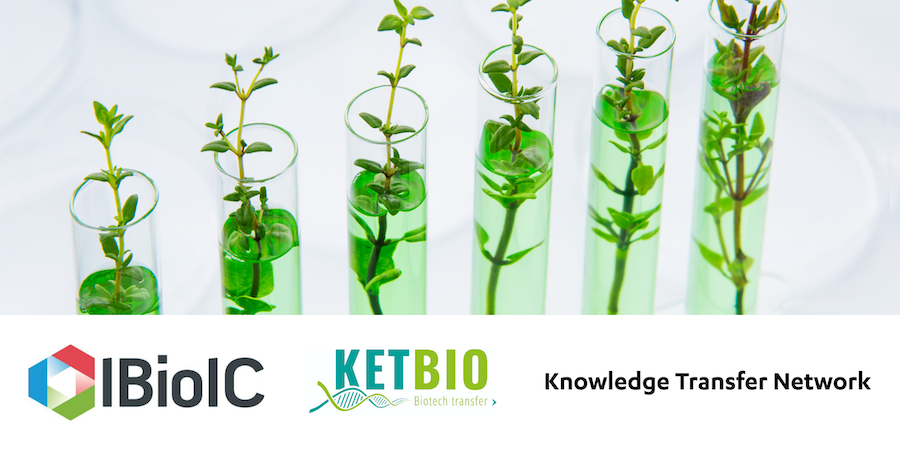 KTN's KETBIO Roadshow: Boosting biotech – Bringing EU-funded research to the market
Interested in learning more on how to commercialise biotech research? Then join the KETBIO roadshow event at the annual IBioIC conference in Glasgow on 5 February 2020.
In this interactive two-hour workshop, attendees will hear from biotech experts how their highly innovative EU funded Industrial Biotechnology projects are heading towards commercialisation. They will share their research results and their experience in how they are bringing them to the market. From both the perspective of scientists and investors, we will discuss how researchers can push their project into the market faster and how industry can identify the results that might just fit their technological needs. Take an active part in the panel discussion and address your questions directly to the industrial biotechnology experts and learn from them how they tackle the commercialisation process.
KETBIO is an EU funded Coordination and Support Action Project, which KTN is a partner of. KETBIO aims to identify Europe's most innovative biotechnology projects, many including UK partners, and help speed up their commercialisation and market uptake. KETBIO brings the biotechnology community together in an interactive forum, deploying the latest technology to increase knowledge and reduce barriers to entry and interaction, and provide value-adding activities to the community.
Please note attendance to the KETBIO seminar is free of charge but does not include access to the annual IBioIC conference.
The Knowledge Transfer Network is committed to increasing diversity and advancing equality of opportunity to create a vibrant climate of inclusiveness across the sectors that we serve.
As a responsible business, it is important to us that we represent the diversity of our people and communities, and that we create an inclusive innovation ecosystem in the UK in which everyone can reach their full potential.
It is vital that we monitor and analyse diversity information so that we can ensure that our processes, events and communications are fair, transparent, promote equality of opportunity for all, and do not have an adverse impact on any particular group.
Your cooperation in providing us with accurate data will ensure that we design and apply policies and processes that embrace a diverse and inclusive environment.
Any information provided on this form will be treated as strictly confidential and will be used for statistical purposes only.
No information will be published or used in any way which allows any individual to be identified.
Date and Time
Location
TIC
99 George St
Glasgow
G1 1RD
United Kingdom