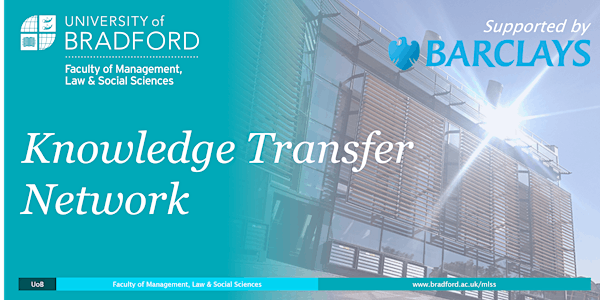 KTN:The role of distinctive assets in winning the fight for brand relevance
Event Information
Location
University of Bradford
Innovation Hub, Bright Building
Richmond Road
Bradford
BD7 1DP
United Kingdom
KTN: The role of distinctive assets in winning the fight for brand relevance.
About this event
Speaker: Simon Preece, Co-Founder of sensecheck.com
linkedin.com/in/simonpreecebb
How can you hope to be successful if you don't standout in your competitive set? In the covid business era, brands are like people, the older you are with underlying health issues the more likely you are to be seriously affected. Which is why brand relevance and growth, in this era of business is a big challenge. Whether you're a B2B or B2C brand you need to accept some basic human facts. Customers mostly don't care about your brand. A brands success depends on lots of people who don't' know you that well, who don't think about you very much, and don't buy you that often. That's why distinctive assets are extraordinarily valuable. They have the power to influence us at a non-conscious level and act as a trigger for recognition and memorability and the strength with which they are uniquely associated to a brand relative to the competition is crucial for commercial success. Never has the identification, management and deployment of your brands true distinctive assets been more vital, but they are the often-overlooked component of success.
Session Purpose: Get answers and insights to questions like:• How do strategic effectiveness and creative effectiveness work together to deliver a differentiated brand proposition?• Why does communication need to be designed in response to 5 basic Human truths? • What are distinctive assets and why they are important?• How to develop distinctive assets?• How can you use distinctive assets to drive brand consideration and relevance?• Why investing in the measurement and development of distinctive assets can help deliver quantifiable sales growth whatever your business sector?
The outcome:
Simon's talk will demonstrate the power of distinctive assets and their role in delivering effective strategic branding. You will gain an understanding of why you should devote more time and energy into the development, management, and deployment of your distinctive assets and why your customers need to be clear about who you are, what you are, and why you are relevant to them?
Biography:
Simon Preece has over 30 years experience in both industry and in brand consultancy, leading the international growth of one of the UK's largest brand consultancies. Simon has led design and client service teams that have won over 20 International DBA effectiveness awards for proven commercial results. He is a specialist speaker on branding for Vistage, the world's largest executive coaching organisation for SME businesses. Skilled at developing innovative strategy and bridging it into persuasive creative execution. Simon now applies his years of unparalleled strategic brand experience into helping clients and agencies whose businesses are at a tipping point in their development.
Simon is an industry pioneer in the application of Neuro-design, bio-aesthetics and sensory triggers in design working with clients such as BBC iPlayer. Combining knowledge of behavioural science with neuroscience research techniques to decode what makes brands effective at a non-conscious level and delivering commercially impactful brand strategies as a result. He has managed the development and turnaround of many globally renowned brands across FMCG food, drink and nonfood sectors. These include P&G Fairy, Kimberly-Clark's Andrex, Arla Foods, Durex, McCain, Nestle, and many more.
After five years product and strategic marketing experience at Asda, Simon spent 27 years at Elmwood 'the worlds most effective brand consultancy', managing many of their largest client relationships across FMCG, corporate and retail sectors. His passion is the development of challenger brands, working to make The Saucy Fish Co. Heck Sausages, Gressingham Duck, Astonish and Buster plughole care products household names. Notably, he directed the development of The FA's corporate identity, including brand development strategies for the England team and FA Cup. He has extensive experience in sports marketing leading The FA's 2006 World Cup bid, and clients such as Umbro, Celtic FC, Rangers FC, Wembley Stadium and Sprayway.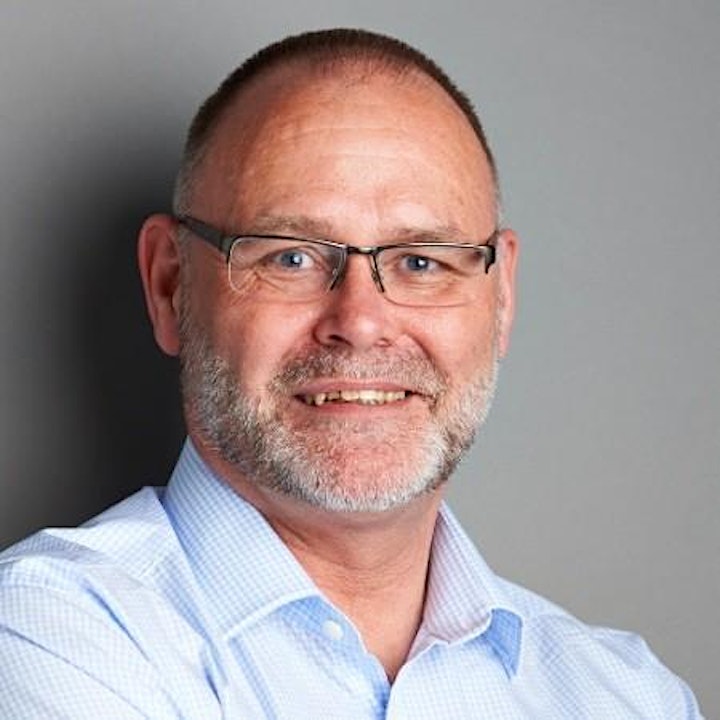 Date and time
Location
University of Bradford
Innovation Hub, Bright Building
Richmond Road
Bradford
BD7 1DP
United Kingdom