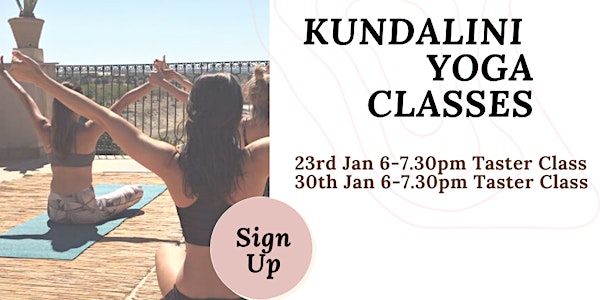 Kundalini By Sea // Taster Yoga Lessons
Event Information
Location
Roost Restaurant & Cafe
19 Cliff Terrace
Cliftonville
CT9 1RU
United Kingdom
Taster Kundalini Yoga Classes
About this event
Taster Kundalini Yoga lessons designed for those new to the practice or wanting to get back into it. Experience a journey of reconnecting with the deepest essence of your being. Allow this ancient yoga to fuel your creative energy as we transition through colder months, awakening and unfolding.
Kundalini is rooted in the ancient 'Raja' yogas and it's technology is known to be extremely powerful for spiritual awakening, reducing anxiety and stress and gaining autonomy over your energetic system. It brings together asana (physical postures), pranayama (breathwork), mantra and meditation into one practice making it deeply transformational and healing.
The workshop is taught by Jane Cocklin who completed her teacher training (200hrs) with Path to Source in Glastonbury and has been practising yoga and meditation for eight years.
This is open to all ages and abilities, no previous experience of yoga necessary. Unfortunately this particular set of classes is not suitable for pregnant women.
Please bring your own mat, something warm for relaxation at the end and an open heart :)
Date and time
Location
Roost Restaurant & Cafe
19 Cliff Terrace
Cliftonville
CT9 1RU
United Kingdom