Event Information
Refund Policy
Contact the organiser to request a refund.
Eventbrite's fee is nonrefundable.
Your spiritual self is calling for an awakening.Join us in a 7 week journey through the Chakras. Gain insight & awareness to raise your vibe
About this Event
This course will leave you feeling lighter, brighter and more connected.
Focusing our attention and energy on each of the main chakras throughout the course. Learn how to release tension,navigate our energy, break through our blocks and raise our vibration.
Victoria combines teaching and knowledge using the technology of Kundalini yoga, movement, Meditation, Mantra, breathwork and Healing Sound Baths.
'There is a way through every Block'
We will share a sacred space and a guided practice, You will gain a deeper relationship with how you connect to yourself and your spirituality.
What to expect-
Starting with discourse, explanation of the Chakras, and explaining what we will be practicing and why.
We will warm up the body with some Kundalini exercises, to release tension in the body, dropping into a safe space
We then Practice a 'Kriya' a set for change- connecting the mind body and spirit and giving you an experience of energy rising, expansion and elevation. Connecting with each Chakra.
After a short relax we go into a meditation, using a mantra and getle movements- These allow you to go into meditation much easier than simply sitting still, and give you a unquine sensation.
And then! lay down, get cosy and surrender to the healing sound and vibrations of the Gong. It is like nothing else!
Open up and recieve the love you deserve
This course is for you if you-
If you feel like you need some direction.
Want to connect deeper on your spiritual path
Want to raise your vibration
Feeling out of balance or unsupported.
You interested in knowing yourself on a deeper level.
Want to feel more empowered
Each week we will focus on a different energy point- starting at the base of your spine and raising the energy up to the crown of your head and your aura.
We will discuss the meaning and purpose of the teachings and discover new depths of ourselves. Most importantly we learn how to apply this in our lives,
It will reveal to you the unlimited potential you have within you for being: rooted, creative, powerful, loving, expressive, intuitive, and ultimately fully self realised.
Week 1- Root Chakra- I am
Week 2- Sacral Chakra- I feel
Week 3- Solar Plexus- I do
Week 4- Heart Chakra- I love
Week 5- Throat Chakra- I speak
Week 6- Third eye-I see
Week 7- Crown- I know and Aura It is
You will be part of a closed group, allowing you to go deeper, to trust each other, to feel the shifts, to learn how to sense another beings energy, to learn and grow as a collective.
Release and remove any blocks and tap into your full potential..
Align and transform your energy
"Once you can relate to the 8 chakras within yourself, you will have 8 friends for life" Yogi Bhajan
This course will lead to a deeper sense of wellbeing, through self awareness and connecting to the source of creation.
How do I book my place?
Booking is essential, Ways to pay-
Early bookings- Full course £88 *limited spaces
Full course £101
Full course 2 instalments £55 + £46
5 concessions spaces are available for those who are on low income/in recovery- £77
For alternative payment plan-
Please email info@victoriaamore.com with any problems or questions.
To get a real felt sense of the chakras within you- allowing you to know your true self and gain clarity in your direction and purpose.
Where and When?
Monday evenings online 7.30-8.45 uk time.
Each session will be recorded and sent to you that evening and will be available to re-watch and practice as many times as you like.
You will also be invited to join our private facebook group where you can connect with like minded beings, ask questions where Victoria will share short live videos to discus and share your synchronicities and insights.
What if I miss or cant make a session?
If you can't make all the classes you will still receive the recording of the session and the written explanation of the practice.
What do I need?
A yoga mat, a cushion to sit on, Wear light, comfy clothes to sit and move in, a shawl or blanket for relaxation.Water. A paper and pen, option to light a candle and/or some incense.
Who is this course for?
No experience or abilities are required, but an open mind and an enthusiasm to discover new ways of being.
I believe we should be taught the chakras- the energy map of our being, just as we are taught about our physical body.
This is not about bending our bodies, losing weight or fitness. Its energy work and we are all made up of energy!
Once the balance of the chakra occurs, you become empowered; you are able to be a compassionate, conscious, and capable human being.
Victoria is a Kundalini Yoga and meditation teacher, Breath work facilitator and Gong sound healing practitioner. Mother and healer. Her passion is to empower people to follow their heart and live their truth. Obsessed with the Moon and the power of being a woman in the aquarian age of awakening.
'If you can understand the pulse and impulse of the Chakras, and balance the chakras, you can draw anything you want you. The entire universe will be yours. But first there has to be a basic understanding of your energetic anatomy' Yogi Bhajan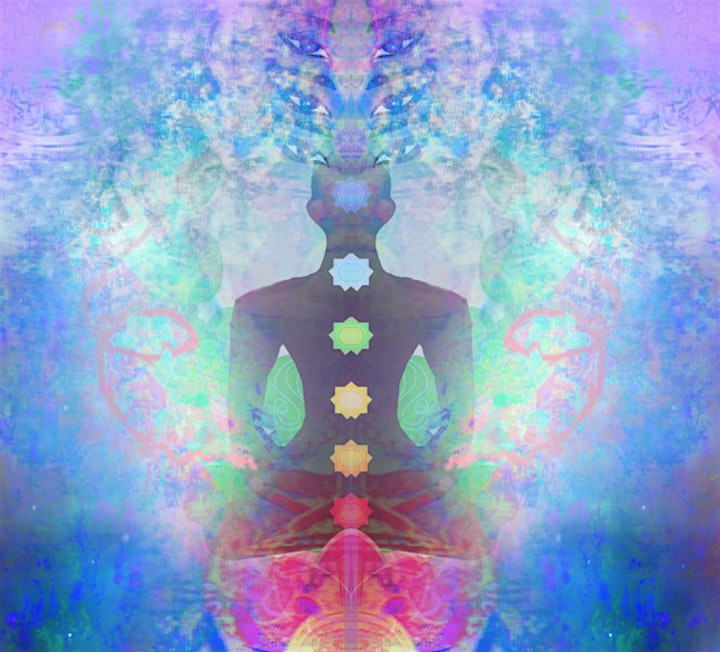 Date and Time
Location
Refund Policy
Contact the organiser to request a refund.
Eventbrite's fee is nonrefundable.