The sixth class in the series of Kundalini Yoga classes working with our subtle anatomy – the Ten Bodies.
About this event
Time to focus on our sixth energetic body: the Arc Line. The Arc Line is your halo –it is the circle of light that is usually depicted in the paintings of saints. However, it is not only saints that have an arc line - everyone has an arc line – it is a band of energy that runs across the top of the head from ear to ear, across the hairline andbrow in both men and women. Women have an extra arc line, across the chest,which assists them in bonding with a child.
The Arc Line is associated with the pituitary gland, regulates the nervous system,glandular balance and our subtle perceptivity. It can be as thick as an inch and a half– or – it can be pencil-thin, dull and broken. If it's broken in too many places, it would affect your life energy – basically you cannot live with too many breaks in the arc line.
The Arc Line is about personal integrity. You have to keep your word and live up to the message you project to others. If you are simply 'all talk' then your arc line is likely to be weak.
The arc line also has a protective and projective nature. This means that, if it is strong, it provides a protective shield of strength around you and will filter out negativity before it comes to you.
When your Arc Line is weak you are more likely to attract things like accidents and illness, when it is strong you are protected. One of the ways to strengthen your arc line is to have integrity and always speak truth (in a kind, loving and compassionate way). Another way of strengthening the arc line is through pranayama, Kriya and Meditation, which is what we will be focusing on in this week's class.
About the teacher
Dr. Rosie Andrious is passionate about supporting people to overcome challenges and struggles. Rosie is a Wellness Coach who works with individuals and organisations equipping them with the tools to develop resilience and a capacity to better handle pressure at work and in their personal lives. Rosie believes in 'whole wellness' which means caring for people's mental, physical and spiritual wellbeing. This eventually led Rosie to the path of Kundalini Yoga where she trained as a Kundalini Yoga teacher with Shiv Charan Singh.
The intention of these KY classes is to bring us together as a community, introduce new people to the wonders of Kundalini Yoga and raise funds for and the profile of GRDP's invaluable work
The class will be held ONLINE via ZOOM. After donating, you will receive a confirmation email containing information about joining the meeting.
Follow us on FB to get updates about our future events : GRDP
Follow Dr. Rosie Andrious on FB : Rosie Andrious Wellness Coach
Please submit any questions to: jiwanpiara@gmail.com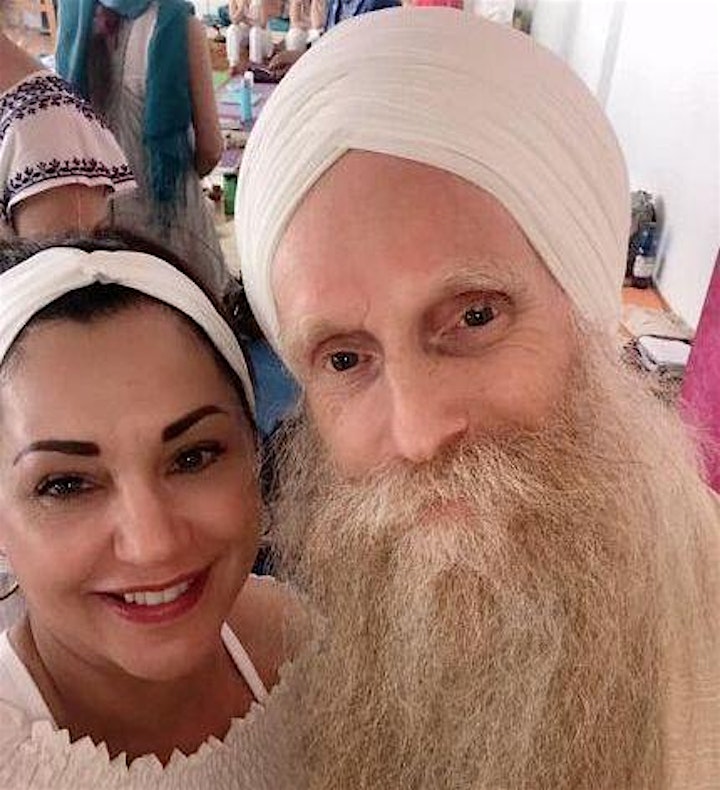 Organiser of Kundalini class on The Sixth Body–The Arc Line with Dr.Rosie Andrious