A masterclass exploring the Kundalini Rebirthing Kriyas with Gong Master Mehtab Benton and Guru Karam Kaur
About this event
The Kundalini Rebirthing Kriyas are some of the most powerful practices in Kundalini Yoga, akin to White Tantric Yoga in their ability to deeply clear the subconscious mind.
In this Master Class with Mehtab and Guru Karam, you'll experience one of the rebirthing classes that has the most profound and in-depth use of the Gong to create deep transformation and clearing.
The last half-hour of the class is an extended journey into the Sound of the Gong with a guided relaxation.
For further information please visit the event page on our website: https://www.joy.yoga/gong
Phone: 020 7812 9836
Email: info@joy.yoga
ABOUT MEHTAB BENTON & GURU KARAM KAUR
Mehtab and Laura (Guru Karam) Benton have taught Kundalini Yoga together for 25 years in Level 1 and Level 2 teaching training programs. They founded five yoga studios in Austin, Texas, and have taught Kundalini Yoga and Gong Training courses in 15 countries, including JOY's studio in London. They have been married for 43 years and began their practice of Kundalini Yoga before they first met.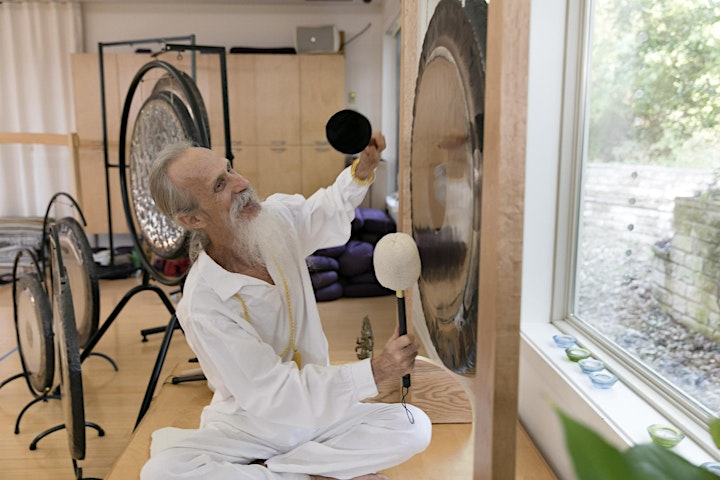 Organiser of Kundalini Gong Rebirthing: Transformation and Sound
London's home for Kundalini Yoga, JOY offers a menu of daily Kundalini Yoga classes for students of all ages and abilities. JOY also presents a variety of Kundalini workshops, trainings, concerts and other special events online, at its Dalston studio and elsewhere across London.
Check back here for upcoming events or visit www.joy.yoga.