Join us for this amazing opportunity to come together to clear your old patterning and liberate your Soul.
About this event
In this workshop, we will be working on cleansing subconscious patterning with the help of Sacred Science of Kundalini yoga. We will be taking through the subtle process of shedding old and making space for a new.
In this workshop you could expect dynamic exercises and postures with a focus on the breath. This allows for great results even though there is plenty of room in getting posture perfect. Each exercise can be adapted to suit different levels of flexibility and/or body's limitations.
We incorporate mantra chanting as well as meditations in our session, which is very beneficial for easy reach of Shuniya (inner silence), calmness and stress free state.
Experience the healing properties of Sun Gong and the masterful player Jaz.
A gong bath is a type of sound therapy, which is used to manage a wide range of health conditions.
Benefits of a gong bath:
Helps reduce stress and depression Invoke feelings of joy.
Connects you to the present moment.
Inspires an altered state of consciousness.
Promoted deep body rejuvenation.
Removes emotional blockages from your past and/or current trauma.
Please bring a matt, pillow and blanket.
Please wear loose, comfortable clothing. No need for Lycra 🙂
Give yourself a gift of freeing yourself with the help of Sacred Science of Kundalini Yoga, GongBath, breath and mantra chanting, even if you are a total beginner or have flexibility issues.
13th Sept 2020,
5-7 pm
"Liberate your Truth" with KY and Gong.
Booking is essential as spaces are limited due to social distancing ❤️🙏🏽✨
All Covid-19 safety measures are in place including social distancing. You are welcome to wear a mask should you wish to.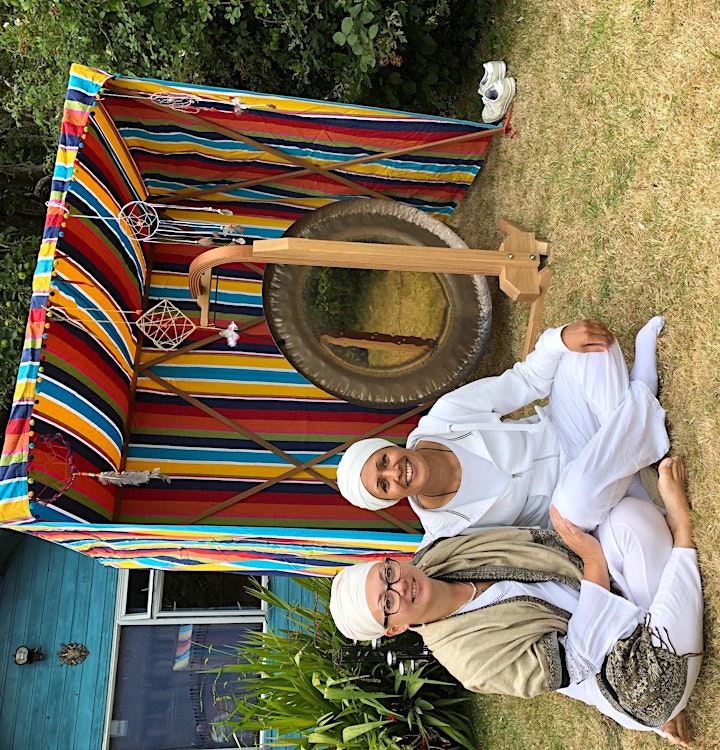 Organiser of Kundalini Yoga and Gong Bath workshop
Amanjot Kaur has been teaching Kundalini Yoga for a decade to all kinds of people with all kinds of problems, ailments and personal challenges.

She is married and a mother of three children.
Finding the pace and style of Kundalini Yoga extremely effective delivering recurring positive results is what caught Amanjot's attention in the first place and keeps her engaged and expanding within her own practice.

Amanjot's empathetic skills and creative energy has helped her succeed in teaching yoga at the different stages of peoples live's.

Involved with weekly

 

Pregnancy Yoga

, Yoga with Mummy, Children classes through to 

adults

. She is also a keen co-facilitator for monthly women's circles called "Red Tent" and one of the weekly Sadhana leaders.

She has started her internship with UK leading Kundalini Yoga Teacher Training academy called Sahej 

in 2018.
From 2017 she has been a part of organisation team at 

Great British Kundalini Yoga Festival

, coordinating children's camp and Red Tent.

She has taken on a role of toddler's camp coordinator at the 3HO 

European Yoga Festival

 in France in 2018.


 
She is also trained Feng-Shui practitioner, Reconnection healer and Fashion designer.
Her personal commitment is to uplift women and men of all walks of life to become aware of their own power and influence and then use these consciously in the right way with love, compassion and grace to uplift whose around them.

She has recently relocated to New Forest, Hampshire and is very excited about sharing the Teachings with the locals.

Come and try her class.