Event Information
Refund policy
Contact the organiser to request a refund.
Eventbrite's fee is nonrefundable.
About this event
Let's awaken the body, mind and sould through unique, ancient and powerful practice of Kundalini Yoga.
Some of the multiple benefits of Kundalini yoga is a transformation from disturbed to undisturbed mind, a better emotional regultion and greater functional connectivity between prefrontal areas that manage emotion and the areas of amygdala that reacts to stress resulting in less reactivity. An improved activity to regulate attention.
A cultivation of compassion towards the self and others. A stronger physical body and a deeper connection between breath and mind. A controlled breath means a controlled mind a controlled mind means a better self-control, communication and reactivity.
Kundalini yoga is an occasion to go inwards, to listen and hear the internal wisdom that everybody already has. To re-connect with the divine teacher within and understand better who we are and what we are here for.
We will be using mantras, loads of breathing, mudras and especially selected sequences that work on specific areas of the whole.
Sweating, singing, focusing, connecting, and relaxing is what to expect.
If you are looking to:
strenghen your body or lose weight
have better focus and concentration
connect more with yourself and your already exising tools (sixth sense, inner voice, intuition...)
transform
cultivate self-compassion and compassion
learn meditation
bring/improve discipline into your life
replace bad habits
and much more...
then you might consider trying a session of kundalini yoga.
Thank you,
My warmest regards,
Emilia Bataniuc \ Shanti Kavalya Kaur (spiritual name)
Sat Nam
More information on :
https://linktr.ee/ShantiKavalyakaur
https://www.natureofmovementco.com/copy-of-shanti-kavalya-kaur
https://www.sweetteeswellnessandbeauty.co.uk/copy-of-aimee-warren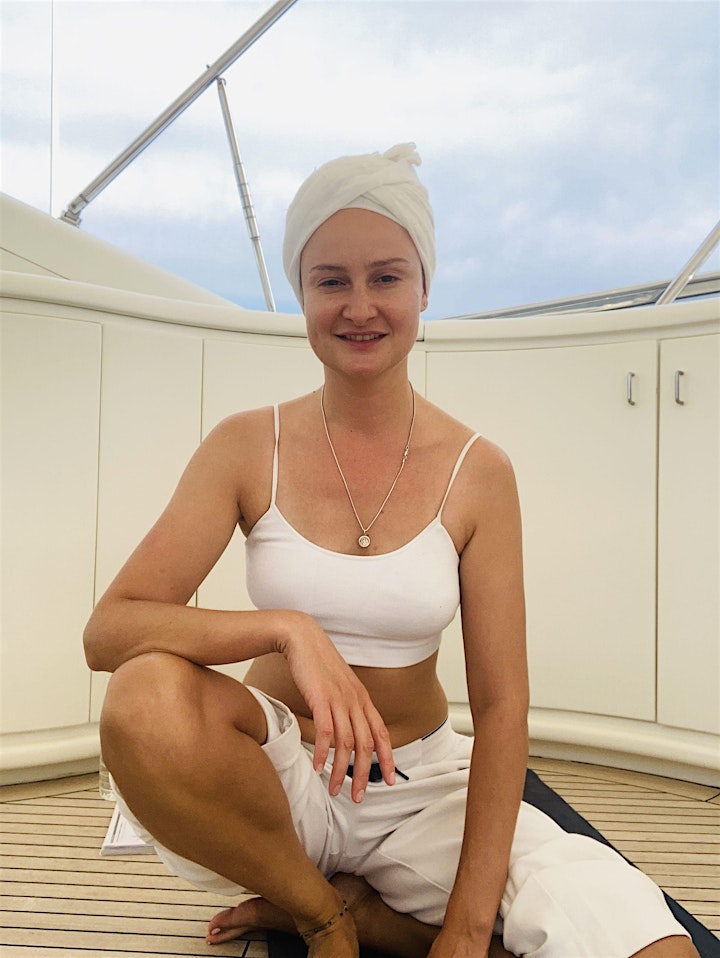 Date and time
Location
Refund policy
Contact the organiser to request a refund.
Eventbrite's fee is nonrefundable.