Description
I am putting on an exhibition of some of favourite and most personal work. My creative story is one that wasn't born out of an instinctual desire to create art or capture beautiful aesthetics. My creative journey was born out of a necessity to grieve the death of my father. For me, photography became breathing, it quite literally saved my life.
My journey begins here, in the Eastern Highlands of Zimbabwe, a terrain that is a grave of ancient volcanoes that have been dormant for millions of years, where diamonds litter the surface of our red soil, the land where my ancestors settled after a 10,000 year migration from East Africa.
This is a series of intimate portraits of my trips back to Zimbabwe on 4 trips, the first being the last I had with my father. I remember God spoke to me & told me to start taking pictures on my phone in the summer of 2009, everyday I documented the last days with my father. I came back to the UK, started University, and two months later he passed away.

Photography is a gift that I did not ask for, that grew in waters that I shed for my father. This is how I became an Artist.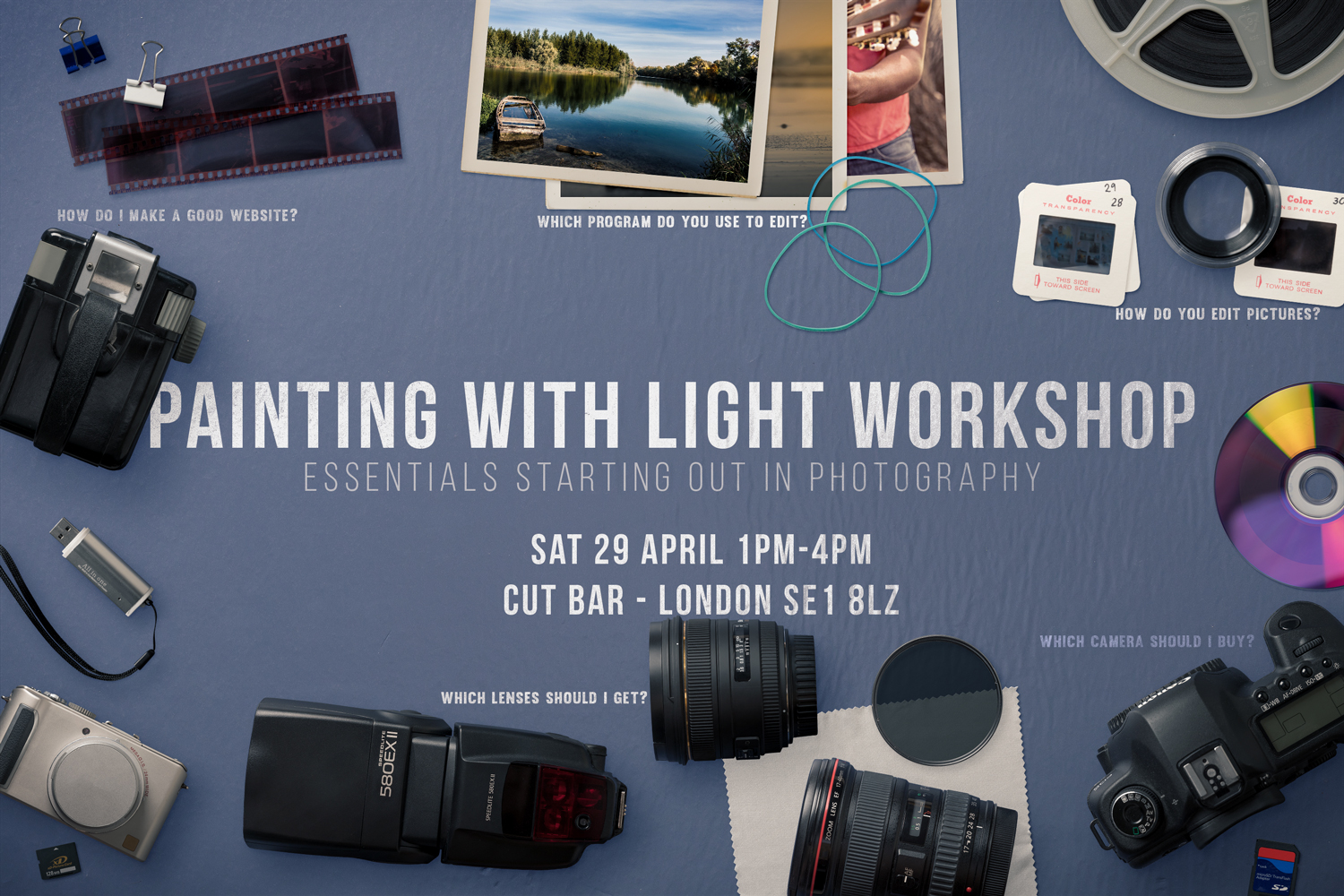 Painting with light workshop
I've learned a lot through my journey as a photographer, cinematographer, Artist. I feel that it is necessary for me to share the wealth of knowledge that I have about being a self-taught photographer, but also a business person trying to make a living from what I do. I am also still a student at what I do, as we all are, however I want to help those that are either starting out, or who see my work and want to know essentially how I do it.
This workshop will cover the following
Which camera and lenses to get based on budgets
Which software to use for editing
The process of how I edit pictures
Tips and Tricks of editing a picture
Building a website
Branding and logo design
Useful resources
And many more
This workshop will be more than just me talking, I want to teach people practical knowledge that they can learn, apply and genuinely see results in their photography work, but also their business. Linking to the exhibition, I will explain my process of how I became a photographer, and how I started to make a living from it.
nb there are limited spaces available
This ticket is also for the exhibition after the workshop
If you have not seen my work before, visi ubuntugraphy.com