La Fille mal gardée Student Repertoire Workshop (Birmingham)
La Fille mal gardée Student Repertoire Workshop (Birmingham)
Sun 4 December 2016, 13:30 – 16:45 GMT
Description
Develop your performance skills by studying and rehearsing a scene from this wonderful character ballet. Learn the choreography and how to apply stage make-up. The workshop closes with a presentation for parents and guardians.
Time
1.30–4.45pm
Students studying RAD Intermediate Foundation or the equivalent and above.
Fee
£37.50
For further information call 020 7326 8000 or email courses@rad.org.uk

Please read our Terms and Conditions for student activities (sibling discounts available). Available at http://www.rad.org.uk/learn-to-dance/find-an-activity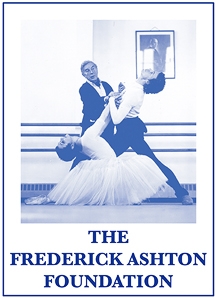 Frederick Ashton Foundation Children's and Student Ashton Repertoire Workshops are supported by the Frederick Ashton Foundation.