Description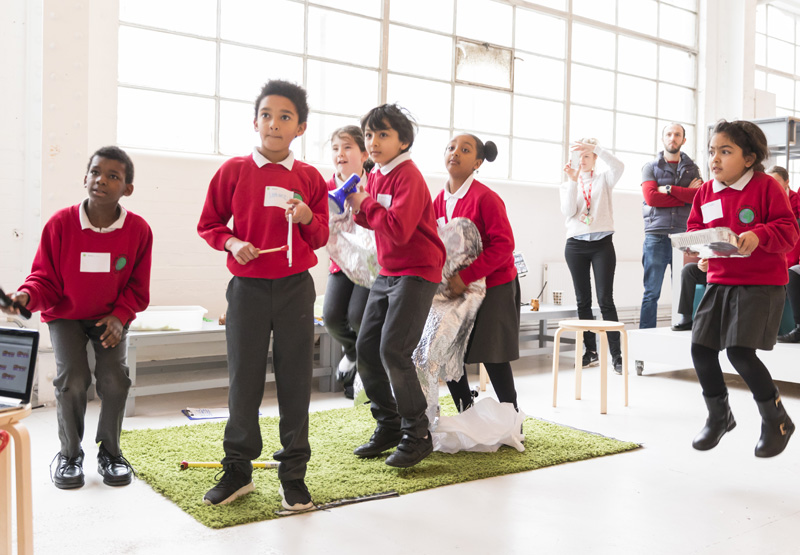 You're invited to…. Lab Life: Film Hacks and Gadgets (Home Ed)
Join us at the Imagination Lab where we'll be making and exploring futuristic gadgets for film and TV. At these Lab Life sessions exclusively for Home Ed students you will:
Work with Foley Sound to make your own SFX

Hack a film with Morse Code Machine

Create your own light saber for a Star Wars battle, make a Sonic Screw Driver for the world of Doctor Who or create a magical wand to rival Harry Potter. Children will play with code, art and engineering to make and create their own gadgets.
When is Lab Life: Film Hacks and Gadgets (Home Ed)
There are two sessions, 10:00am – 2:30pm and 1:30-4:00pm on Thursday 26 and Friday 27 April. There are 60 spaces per session and accompanying adults are included in this total, so please ensure you register all members of your group.
Who is Lab Life: Film Hacks and Gadgets (Home Ed) for and how much does it cost?
These sessions are designed for Home Ed students and their parents, carers or teachers. Tickets are £7.50 per student and accompanying adults are free of charge but require a ticket. All students should be accompanied by an adult with a ratio of one adult to every two children.