Description
Overview
This unique one-day event brings together a selection of renowned speakers presenting the full 3Shape digital workflow for technicians. It will include hands-on demonstrations, practical experiences, tips and tricks and an exhibition area showcasing the very latest innovations in technology.

Whether you have been using digital technology since its inception, or if this is your first experience, this event will perfectly cater to your needs and support you in the next steps of your journey.

The day will begin with 3Shape's Lab Director, Dan Holbek, who will summarise the workflow of a digital lab from beginning to end. This will be followed by a choice of breakout sessions, led by experienced digital lab technicians - as well as a session from Doug Watt for those from the clinical side, while culminating in a lively Q&A panel discussion with the giants of the digital laboratory industry.

With an exhibition of carefully selected partners of the 3Shape workflow, and ample networking opportunities with those accompanying you on the digital transformation, Lab Vision Live is the must-see event for anyone who wishes to view the future of dental laboratories.
Agenda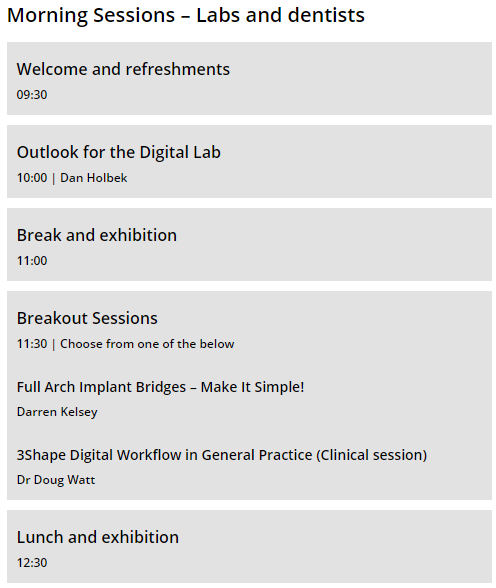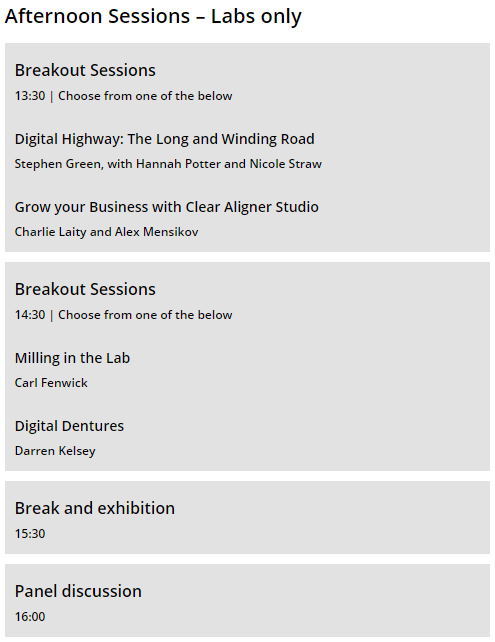 CPD
Dental technicians - 7 hours CPD
Dentists - 4 hours CPD
GDC Development Outcome C
Pricing
£95 + VAT - dental technician ticket
Bring a dentist for free with every paid dental technician place with the Technician & Dentist Dual Ticket!*
*Must purchase two tickets at £47.50 each
Stephen Green

Owner, Stephen Green Dental Studio

Dan Holbek

Lab Director, 3Shape

Darren Kelsey

Dental Lab Owner & CDT, Darren Kelsey Digital Dental Laboratory

Charlie Laity

Orthodontic Product and Training Specialist, 3Shape

Alex Mensikov

Training Consultant, Equipment Experience, Henry Schein Dental

Doug Watt

Principal Dentist, Euston Place Dental Practice
With thanks to our sponsors