Description
The Bedminster and Southville Branch of the South Bristol Labour Party are screening DISPOSSESSION: The Great Social Housing Swindle, followed by an informal discussion.
OPEN TO ALL - you don't have to be a Labour member!
The event is FREE, but we invite £4 donations to help cover costs.
DOORS: 7pm
SCREENING: 7.30pm
DISCUSSION TIL 10pm
RUNNING TIME: 1hr 22min
—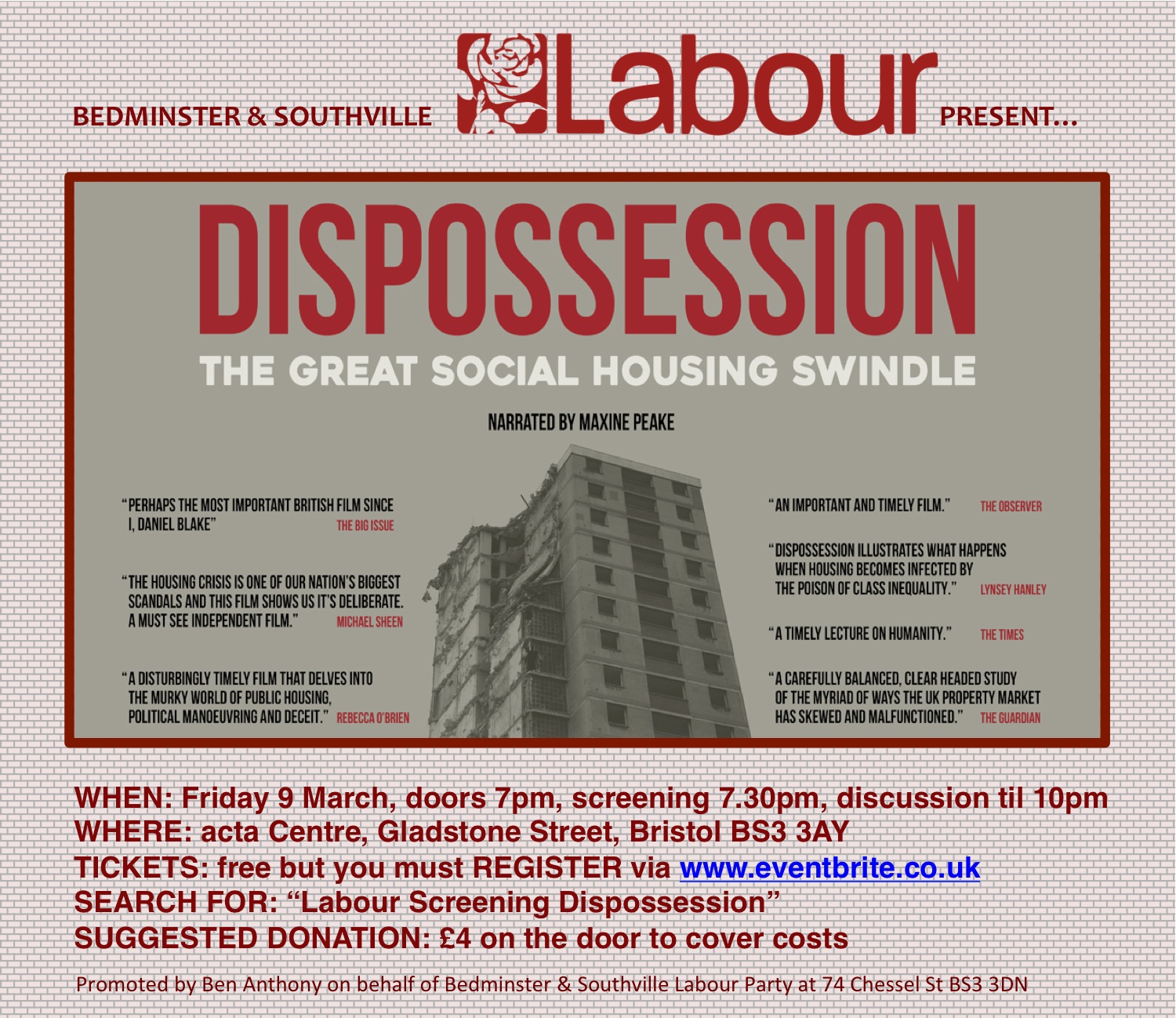 ABOUT THE FILM
In 2017 housing rose to the top of the British political agenda for the first time in a generation. But despite the media spotlight, few stories examined the catastrophic long-term failures that resulted in a chronic shortage of social housing in the United Kingdom.
Dispossession: The Great Social Housing Swindle explores the agenda behind the neglect, demolition and regeneration of council estates in the U.K. over the past thirty years. The film reveals how individuals and communities are fighting against the state and private developers, as they try to save their homes from demolition, while investigating the decisions that turned a crisis into a tragedy.
Dispossession is the story of people who know that housing is not an expensive luxury, but a fundamental human right.
TRAILER
WEBSITE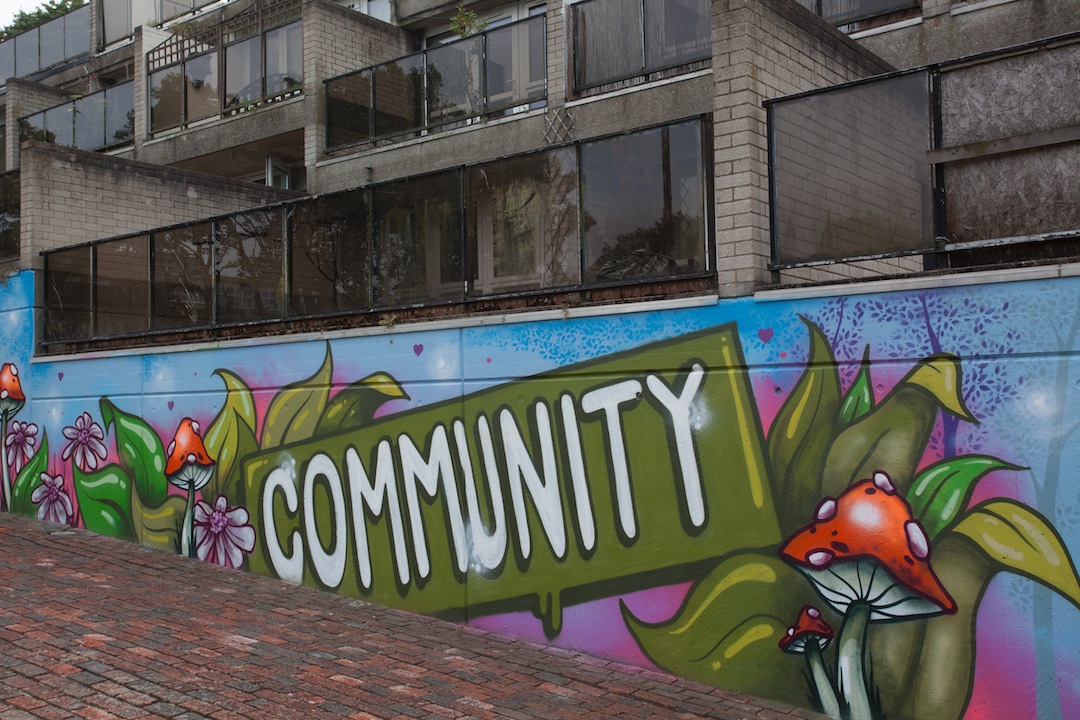 —
HOUSING INFORMATION
1980
Right to buy scheme introduced
42% of the population live in council housing
1996
30% of council tenants have exercised this right
2.2 million homes transferred into private ownership
2017
Less than 8% of the population live in council housing
40% of ex-council flats sold via Right to Buy are now rented out more expensively by private landlords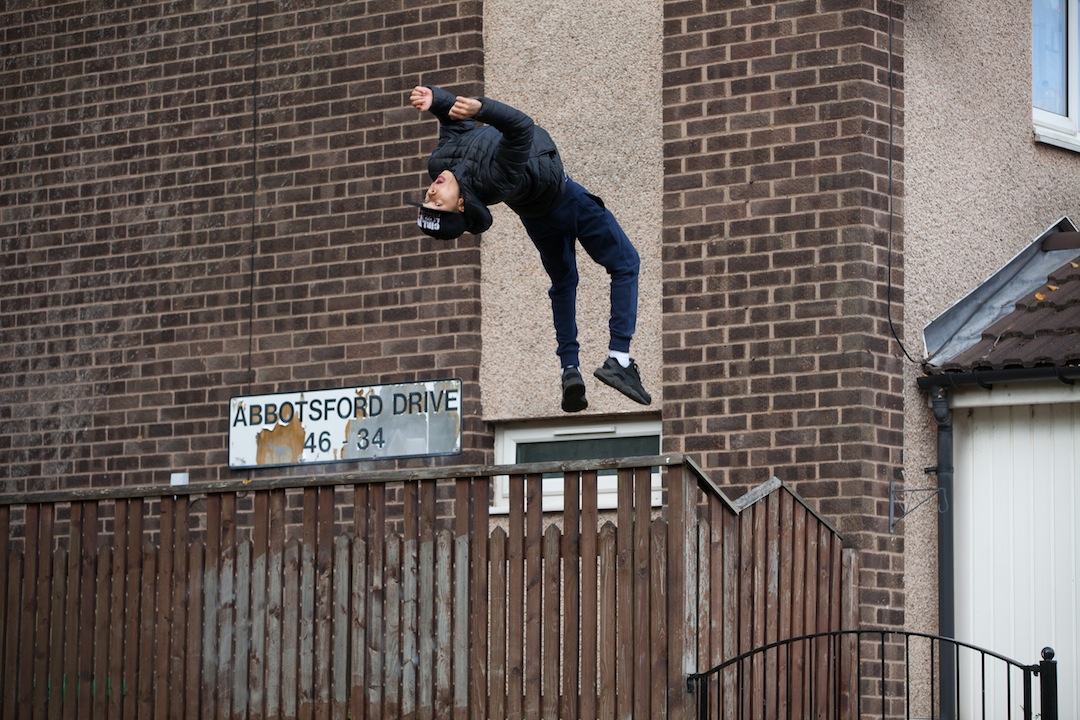 —
£3 billion
Surplus recorded by England's largest housing associations in 2015
1.7 million
Estimated people on the council housing waiting register that year
—
4,134
Estimated number of street homeless people in the UK in 2016
200,000
Estimated number of buildings which have been empty for longer than six months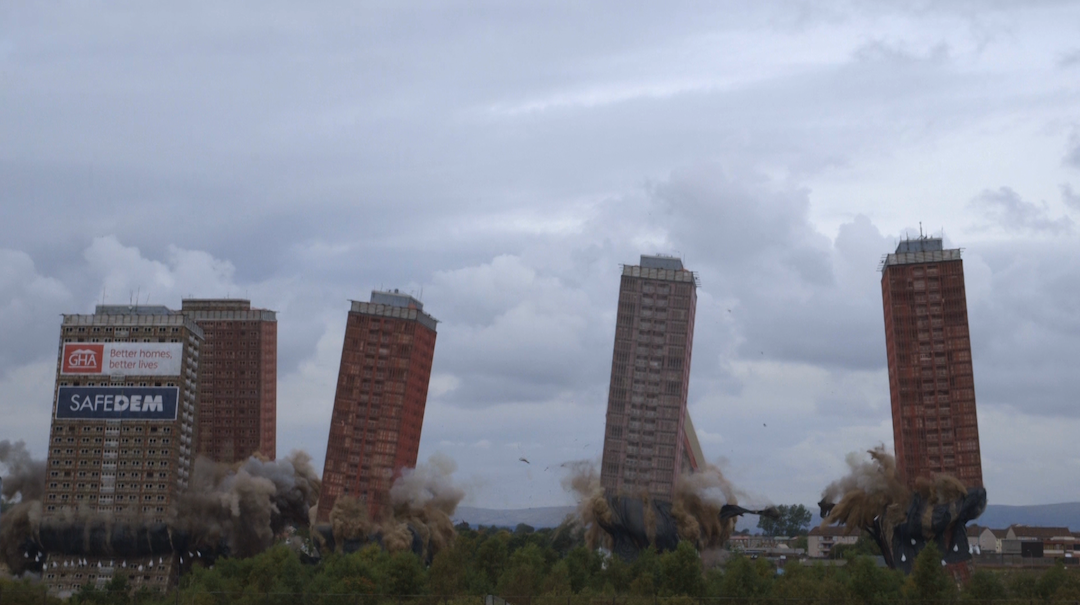 Promoted by ben Anthony on behalf of Bedminster & Southville Labour Party at 74 Chessel St BS3 3DN